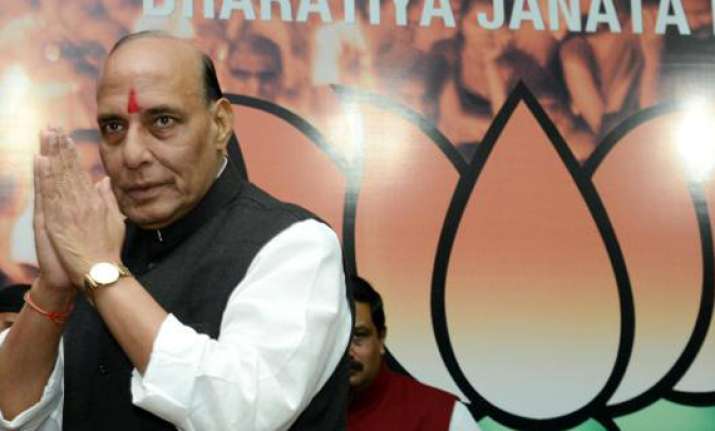 New Delhi: Farmer leader Krishna Vir Chaudhary along with his supporters today joined BJP in presence of its President Rajnath Singh.  
Welcoming them to the party fold, Singh said Chaudhary, president of the Bharatiya Krishak Samaj (BKS), and his supporters had left Congress to join BJP. "I welcome him into the party," he said.
Besides Singh, a retired IAS officer from Uttar Pradesh, V P Neelratna also joined the party in the presence of the BJP chief.
They were garlanded by Singh.
Talking to reporters, the BKS leader expressed the hope that Narendra Modi would protect the interest of the farmers who are facing crisis due to the "wrong policies" of the Congress-led government.