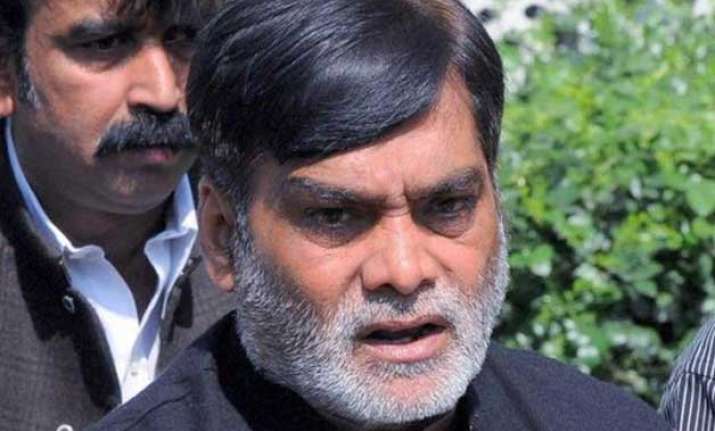 Patna: A farmer today allegedly attempted suicide in front of Union minister of state Ram Kripal Yadav demanding compensation for his land acquired by the state government.
The incident took place in Bihta sub-division of Patna district, about 35 km from the town in the evening.
Union minister of State for Rural Development and Drinking water Ramkripal Yadav had gone to Bihta in support of farmers sitting on dharna for past six days demanding early payment of compensation to them for their land acquired by Bihar government for Industrial park.
When Yadav was talking to the protesting farmers, one of them climbed a nearby tree and allegedly tried to commit suicide.
"Hearing hue and cry, I came under the tree and made repeated request to the farmer to come down which he did after some time," the Minister said.
Yadav said he spoke to Patna District Magistrate Abhay Kumar Singh from the spot regarding payment of compensation to the agitating farmers who promised to do it at the earliest.
When contacted, the Patna DM told PTI he assured the minister that as soon as money was made available to the district administration it would be distributed among farmers whose land was taken eight years ago for construction of Industrial park that would have campus of IIT in Patna and other industrial units.