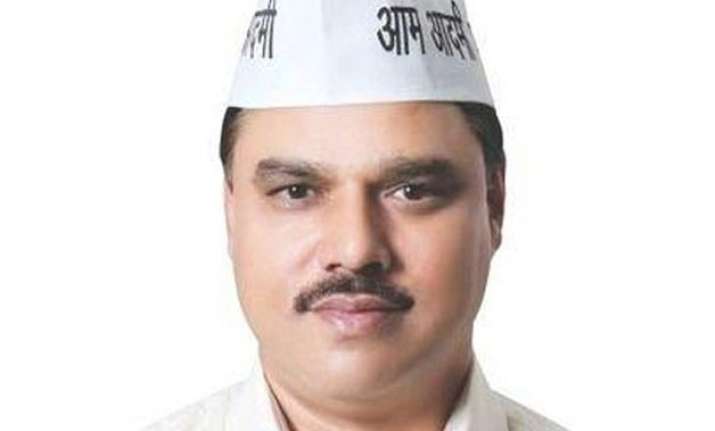 New Delhi:  Delhi Law Minister Jitender Singh Tomar today moved Delhi High Court seeking stay on Bar Council of Delhi (BCD) proceedings against him over his alleged fake law degree.
The application was mentioned before Justice Rajiv Shakdher and is likely to be listed for hearing tomorrow.  
Tomar, against whom a petition is pending seeking cancellation of his election, alleged that BCD has not provided him copy of the inquiry report against him and complained that the report has been forwarded to the Delhi Police instead.
Senior advocate A S Chandhiok, appearing for him, urged the court that the proceedings before BCD be stayed and Tomar be given more time to file "certified copies" of his degrees.  
Tomar's counsel further stated that if the findings of BCD were not provided to him, he would not be able to defend his case properly.
Initially, allegations against Tomar had been raised in a writ petition filed in the Delhi High Court in February this year by a lawyer, alleging that the AAP leader's undergraduate degree from Awadh University was not genuine.  
Subsequently, a complaint was filed by Ripu Daman Singh Bhardwaj seeking cancellation of Tomar's registration as an advocate and initiation of criminal proceedings against him.  
The Bar Council had also issued notice to Tomar and asked him to file his response.