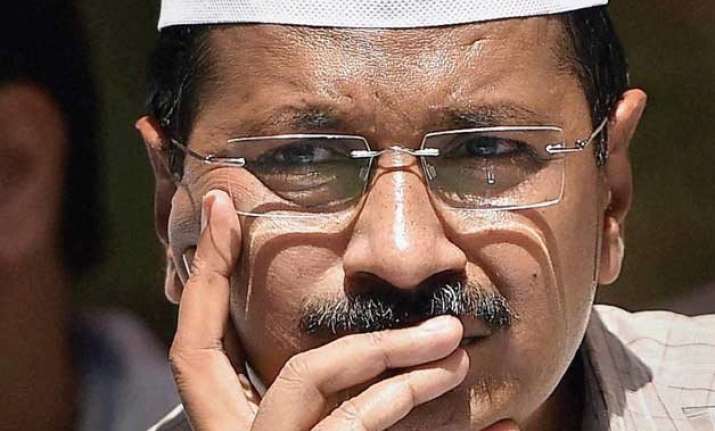 New Delhi: The tussle between the Centre and the Arvind Kejriwal government in Delhi is slipping into knots with every passing day. In the latest in this ongoing feud between Union Finance Kinister Arun Jaitley and the Aam Aadmi Party chief over alleged irregularities in the Delhi and District Cricket Association (DDCA), the Chairman of the probe panel who was looking into the DDCA affairs has alleged that he was being forced by the AAP to name a VIP in his report.
"There was a lot of pressure from various stakeholders since the subject was very controversial. There were a lot of yesteryear cricket luminaries who were very vocal about the alleged mismanagement in DDCA," Chetan B Sanghi, chief of the probe panel looking into the affairs of the DDCA, wrote in a letter to the Union Home Secretary dated December 28, 2015.
"The complaints were pouring thick and fast and many of these were from important people and had allegations by name. There was considerable emphasis on naming who were at fault and in particular a certain VIP," he wrote.
Neither Sanghi's 248-page report on alleged wrongdoings in the cricket administration body or his letter to Home Secretary Rajiv Mehrishi bear any individual's name. However, the 'VIP' in the letter is believed to be reference to Arun Jaitley, whom the AAP has targeted for corruption during his tenure at the helm of DDCA and demanded his resignation from the Union Cabinet.
The 1988 batch UT cadre IAS officer — who at one time was the most powerful bureaucrat with charges of PWD, industries, vigilance, law, civil services board in Delhi — is currently on leave after the anti-corruption bureau (ACB) filed two FIRs against him during his 2010-2012 tenure as chairman of the Delhi State Industrial And Infrastructure Development Corporation (DSIDC).
He was appointed by the Arvind Kejriwal government as chairman of the DDCA inquiry with secretary education Punya Srivastava and lawyer Rahul Mehra as members on November 12, 2015 and submitted a report three days later.
Sanghi, in the letter, further sought the Centre's help in deputation to the Centre, alleging political vendetta. Sanghi has sought the Home ministry's help in waiving off his debarment from the central government which was initiated by the Centre in April 2015 for having failed to join the department of Women and Child Development from Puducherry within the stipulated time.
Jaitley, on his part, has filed a defamation cases against AAP leaders in Delhi courts.