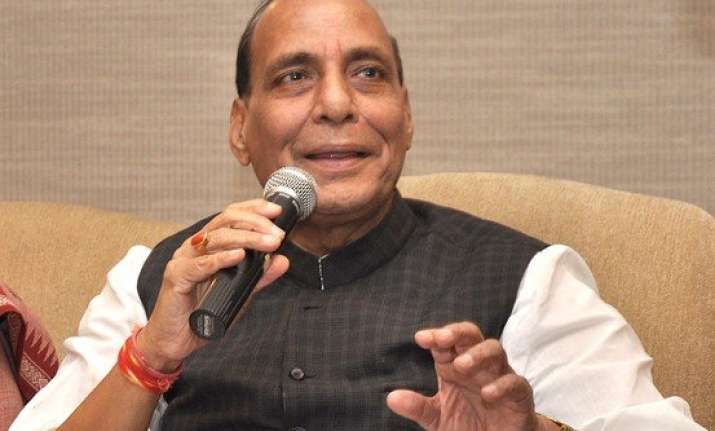 Lucknow: Noting that only a clean country can be healthy, Union Home Minister Rajnath Singh today said every person should dedicate at least two hours per week for cleanliness.
"Where there is cleanliness there is god. This has been our old tradition, special emphasis was given on cleanliness in villages," Rajnath Singh said while launching Swachh Bharat campaign at Charbagh railway station here.
"We will make India clean by 2019. When the counry is clean then only it is healthy. In 2019, on the occasion Gandhi Jayanti, we take a pledge to dedicate a 'Swachh Bharat' (clean India) in the feet of Bapu," he said.
The minister appealed to the people to try to keep their office and home clean.
"In our country, Earth is considered as mother. Rivers, mountains and snakes are worshipped here, but the so-called progressive countries had been continuously saying that India is a country of primitive civilisation," he said.  "Now the countries of the world have accepted that if we have to protect environment, we have to keep the rivers clean and stop felling of trees," he added.
Rajnath Singh congratulated Prime Minister Narendra Modi for starting the cleanliness campaign.
Addressing people, Singh administered oath of cleanliness to them.
He said every person will have to dedicate at least two hours per week and 100 hours per year for cleanliness and have to administer the oath to at least 100 other persons.