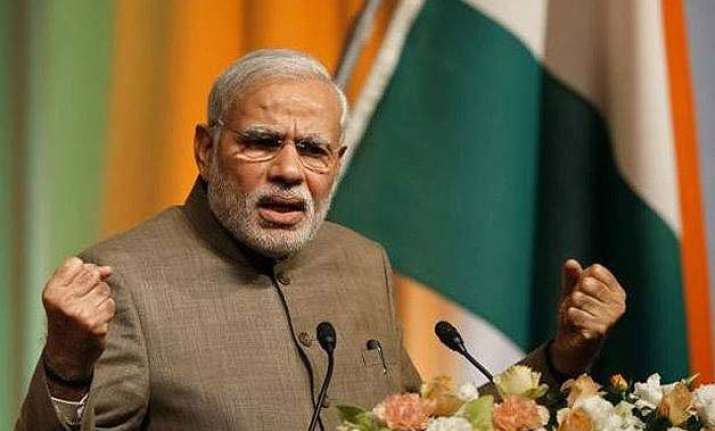 New Delhi:  Four months after it gave a cold shoulder to a proposed visit by Prime Minister Narendra Modi to Brussels, European Union has invited him for the long-pending India-EU summit just before or after the G-20 summit scheduled to be held in November in Turkey.
The European Union had not responded to India's proposal for a brief visit by Modi to Brussels, the headquarters of the 28-member powerful bloc, during his trip to France, Germany and Canada in April.
Minister of State for External Affairs V K Singh, replying to a question in Rajya Sabha, said the EU has invited Modi for an India-EU summit in November.
Singh said it was proposed, in a joint letter addressed to the Prime Minister by the Presidents of the European Council and European Commission, to hold the next summit in Brussels just before or after the next G-20 Summit on November 15-16 in Antalya in Turkey.
Modi is expected to attend the G-20 meet.
"The Summit will provide an opportunity for taking stock of the ongoing cooperation between India and EU and explore ways of further energising bilateral collaboration in areas of mutual interest, including exchange of views on global issues of mutual interest and concern," the Minister said.
The last India-EU Summit had taken place in 2012.
An EU delegation in March had said here that the reason for the EU not responding to Indian proposal was that it was upset with the slow progress of the trial of two Italian marines accused of killing two Indian fisherman in 2012.
The EU has been India's largest trading partner and the two-way commerce stood at USD 101.5 billion in 2013-14.
Singh said FDI equity inflows from EU to India from April 2012 to May 2015 was USD 24,913 million. In 2014-15, the amount was USD 8,207 million while in 2013-14, it was 9,069 million.
Meannwhile, Government has deferred talks with the European Union on the proposed free trade agreement, peeved at the ban imposed on around 700 pharma products which were clinically tested by GVK Biosciences.