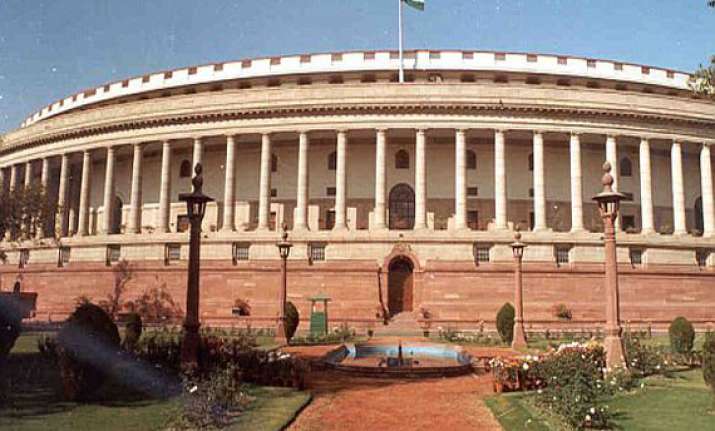 New Delhi: Polling for four Rajya Sabha seats in Karnataka and one each in Arunachal Pradesh and Mizoram will be held next month as the Bharatiya Janata Party (BJP) looks to shore up its strength in the upper house for smooth passage of bills.
Four Rajya Sabha members from Karnataka and one each from Arunachal Pradesh and Mizoram are retiring between the end of May and July. The Election Commission has decided to hold biennial elections to the upper House on June 19 to fill the vacancies.
Former Arunachal Pradesh Chief Minister Mukut Mithi's term as a Rajya Sabha member is ending on May 26, while that of Mizo National Front MP Lalhmingliana on July 18.
The terms of four Karnataka Rajya Sabha members BK Hariprasad, former External Affairs Minister SM Krishna (both Congress), K Prabhakara and M Rama Jois (both BJP) ends on June 24.
While the notification will be issued on June 2, the last date of filing nominations shall be June 9. Candidates can withdraw their nomination if need be, by June 12.
MLAs elect Rajya Sabha members by the method of indirect election in accordance with the system of proportional representation by means of the single transferable vote. In Karnataka assembly, ruling Congress has a majority with 122 MLAs. BJP and JD (S) have 40 members each.
In the recently held Arunachal Pradesh assembly polls, Congress returned with a majority, winning 40 out of 60 seats. BJP won six seats, three more than the 2009 elections.      
Congress enjoys a majority in Mizoram assembly too where it has 34 MLAs in 40-member house.