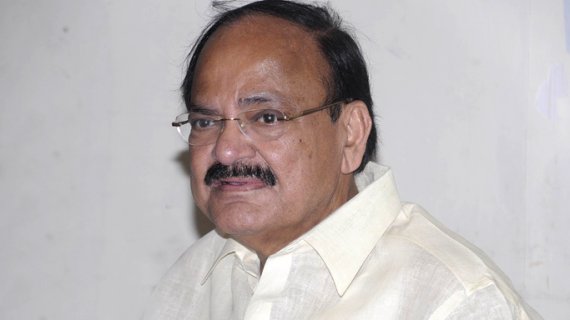 New Delhi: All efforts are being made to ensure total management of waste in the national capital with steps being taken to achieve 100 per cent door-to-door collection of domestic garbage, Union Minister M Venkaiah Naidu said today.
Addressing the residents of two Jhuggi-Jhopdi (JJ) clusters on Kali Bari Marg after inaugurating two public toilet blocks in the area, the Urban Development Minister stressed that waste should be viewed as a resource which can be scientifically collected and managed.  
The minister praised the efforts of New Delhi Municipal Council (NDMC), Delhi Development Authority (DDA) and the three municipal corporations in the national capital to ensure that the city remains clean in the wake of the Swachh Bharat mission launched by Prime Minister Narendra Modi.  
He said that efforts are being made to move towards total waste management "through 100 per cent door-to-door collection of domestic waste, its segregation at source, and recycling." The minister, meanwhile, cited the construction of the two toilet blocks by NDMC as part of the cleanliness mission to underline the impact of the government initiative.  
"Although these clusters were in existence for over 30 years, only eight public toilets had been built for the residents, besides one mobile toilet unit.  "(But) within one month of the launch of Swachh Bharat, NDMC has built 17 toilets. That is a clear evidence of the impact of the mission," said Naidu.
Comprising 17 toilets, the two blocks have been built at a cost of Rs 12.50 lakh for the residents of cluster Nos. 31 and 33, which have a total of 160 dwellings accommodating around 3,000 people.
Of these toilets, eight are for women and two for differently-abled persons, according to an official release.  He asked NDMC to install solar panels on the roofs of the toilet blocks so that electricity generation is easier for ensuring, among other things, 24-hour water supply.  
Expressing concern over the living conditions in the JJ clusters, Naidu said that in order to enable the poor of the country to live in dignity, the prime minister has proposed the 'Housing for All by 2022' initiative.