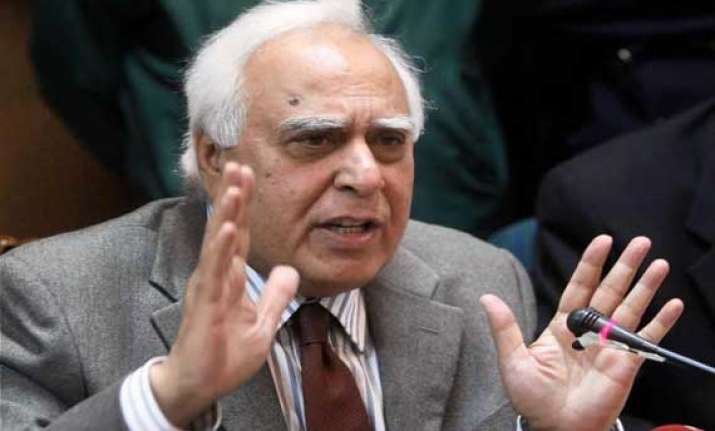 New Delhi: Law Minister Kapil Sibal today said the Election Commission should take "hard decisions" if it finds that opinion polls are used to further the cause of parties as a sting operation showed that poll data is manipulated by agencies conducting such exercise.
"If this sting operation represents the truth, those opinion poll results amount to paid news, which subverts democracy and all that we stand for.
"I request the Election Commission to take a call on the revelations, on the nature and impact of manipulated opinion polls, especially in light of the impending elections," Sibal wrote on his website.
He said revelations need to be examined to see whether these opinion polls are intended to "further the cause of a party, and adulterate the cause of democracy."
"If so, the Election Commission will have to take some hard decisions," he said.
On February 12, government had told the Lok Sabha that it will take a final call on banning opinion polls only after consulting "stakeholders" after the Law Commission submits its comprehensive report on electoral reforms.