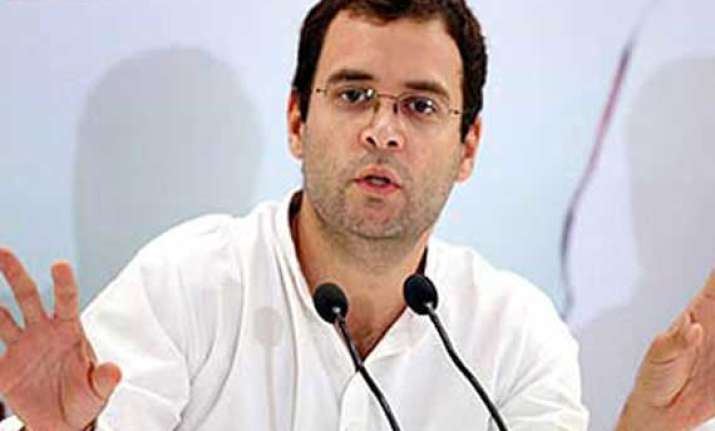 New Delhi: The Election Commission (EC) today said it has sought a "factual" report on allegations that Rahul Gandhi, a candidate from Amethi, had violated rules by going to the polling area inside some booths in the constituency during balloting yesterday.
"It is a matter of fact (that Rahul was) seeing the EVM in a polling station," Chief Election Commissioner V S Sampath said at a press conference here when referred to Rahul's action and asked what the Commission was doing about it.
"We have asked for a factual report and as soon as it is received further action will be taken," he said.
He said this particular instance will be examined vis-a-vis the law (Representation of the People Act). Sampath was asked whether there are some grey areas in the law as well as the Model Code of Conduct in dealing with such matters.
"Definitely, wherever there is a grey area that will have to be spelt out....in this case which is relating to violation of secrecy and voting, etc., they are covered by law. We will examine (it) with reference to law and take action," he said.
The Congress Vice President was yesterday seen entering polling area inside some booths in Amethi constituency.