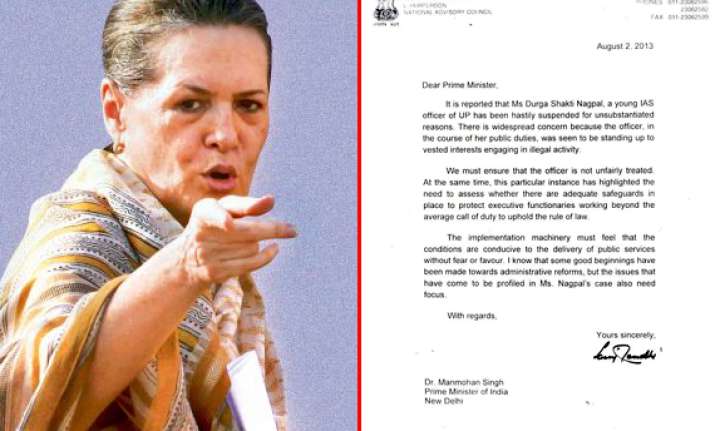 New Delhi, Aug 4: The suspension of a UP IAS woman officer, who took on the powerful sand mafia, kicked up a political storm today with Sonia Gandhi coming out in her support, saying she should not be penalised for standing up against "vested interests", evoking a sharp retort from Mulayam Singh Yadav's ruling Samajwadi Party.
In a letter to Prime Minister Manmohan Singh, Gandhi said there is widespread concern that the suspended officer Durga Shakti Nagpal in the course of her public duties was seen to be standing up against vested interests engaging in illegal activity. 
It is reported that Nagpal has been hastily suspended for unsubstantiated reasons, she said."We must ensure that the officer is not unfairly treated," she told the Prime Minister. Nagpal had shot into limelight by acting against the sand mafia in the state.