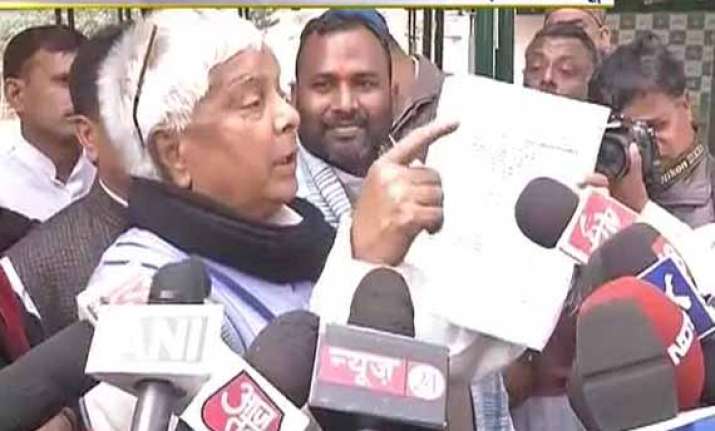 Patna: The showman that Lalu Prasad is, he took to the streets of Patna today alongwith his MLAs, and marched on foot to the Bihar Assembly to parade his MLAs before the assembly secretary, as the Speaker Udai Narayan Choudhary was not present.
Lalu Prasad claimed that he physically produced nine out of the 13 "rebel" MLAs before assembly secretary P C Jha, and also submitted individual letters signed by the MLAs and the leader of RJD legislature Party Abdul Bari Siddiqui, to claim that his party has not split.
"We are trying to bring back the four astray MLAs back into our fold", said RJD leader Raghuvansh Prasad Singh. The remaining four MLAs are led by Samrat Choudhary, who had led the revolt in RJD.
Lalu Prasad marched on foot from his residence towards the Assembly with his MLAs and a large crowd of mediapersons and supporters in tow, who were shouting slogans.
At one point on the way, Lalu turned towards the Chief Minister's residence, but hearing that Nitish Kumar was present, he took his MLAs towards the Assembly.