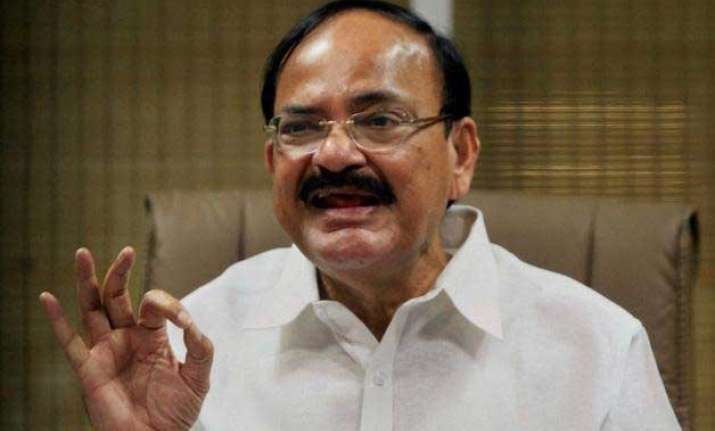 Chennai: With its task cut out in converting recently promulgated Ordinances into acts, Parliamentary Affairs Minister M Venkaiah Naidu today appealed to Opposition parties not to play obstructive role and instead cooperate in passage of crucial bills in Parliament.
"My appeal to the opposition parties is, please co-operate in passing the bills and do not play an obstructive role. It is not going to help you at all", Naidu told reporters at the airport here.
With the Opposition stalling passage of the key Insurance Bill in the last Parliament session paralysing functioning of Rajya Sabha, where the government is in minority, the NDA regime recently promulgated ordinances, including that for easing of land acquisition norms and insurance law hiking foreign investment cap.
The government has six weeks time from the day Parliament meets next to get approval for the ordinances.
As the BJP-led NDA is virtually at the mercy of Opposition to get the crucial economic legislations passed in the Upper House, it is said to be exploring options including bringing the bills to convert the ordinances first in the Lok Sabha, where it has absolute majority, and convene a joint session if the need arises.
It is against this backdrop, Naidu is pitching for cooperation from the opposition parties.
Referring to the NITI Aayog (National Institution for Transforming India) in place of Planning Commission, he said all the states would equally benefit out of it.
On recurring attacks on Tamil fishermen by Sri Lankan Navy, he said the Centre would take all measures to protect them.