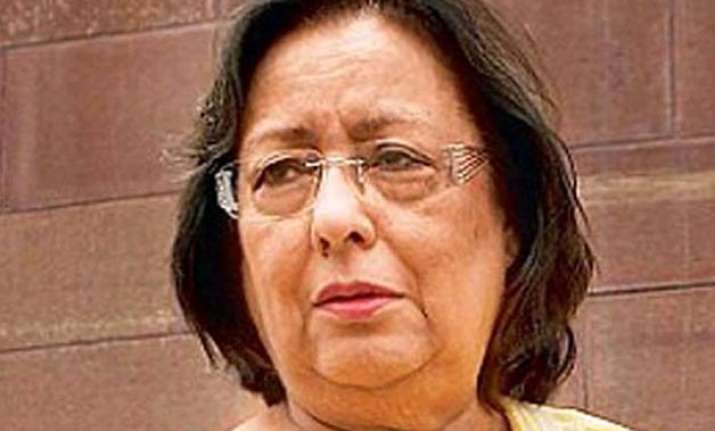 New Delhi: Minority Affairs Minister Najma Heptullah Wednesday appealed to India's youth not to fall pray to the lures of militant groups like the Islamic State.
Asked about recent reports of Indian youth joining the IS, she said she totally "disproves" of it.
"Indian youth should not go to any extremist organisation. I don't approve of fundamentalism," Heptullah said during an interaction with women journalists at the Indian Women's Press Corps.
"Muslims in India have enough battles to fight, the battle against poverty, and backwardness. Have any of these organisations come out and helped us in any way?" she questioned.
"I appeal to the youth not to get involved with any such group who are just killing people," she said.
The comment came as there have been reports on Indian youth joining the IS. A man from Kalyan in Maharashtra who joined the militant group was killed.
A 24-year-old executive in a private firm was recently arrested for sympathising with the IS and running a Twitter handle to support them.