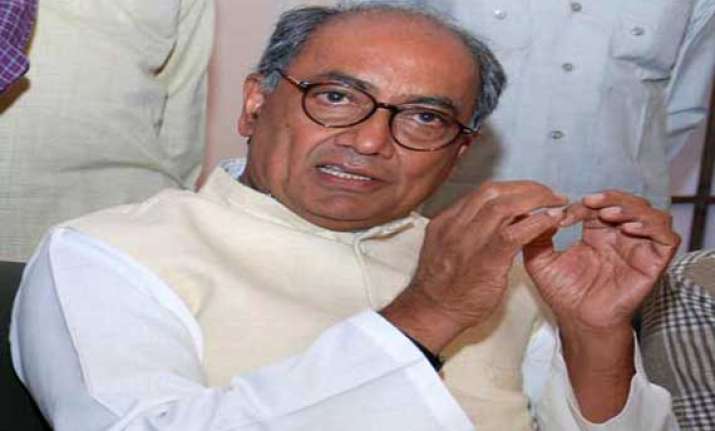 Bangalore: With exit polls forecasting NDA staging a comeback to power, senior Congress leader Digvijay Singh today said his party could not be written off and it would fight for "politics of secularism" whether it forms the government or sits in the opposition.
"Media had written us off in 1977 (but) we bounced back; again wrote us off in 89, we bounced back; we again bounced back in 99. So for God's sake, don't write us off," Singh told reporters here responding to questions on exit poll numbers that predicted a debacle for the Congress.  
"Day after tomorrow, the counting will begin and the results of the 16th Lok Sabha will be coming. Although all the surveys have written us off, let me remind you that these surveys and media had written us off in 2004 and 2009 also," he said.
Singh, who attended the co-ordination committee meeting of ruling state Congress here, said his party had seen "ups and downs in its long political history but it has never deviated from the ideology of socialism, secularism..."