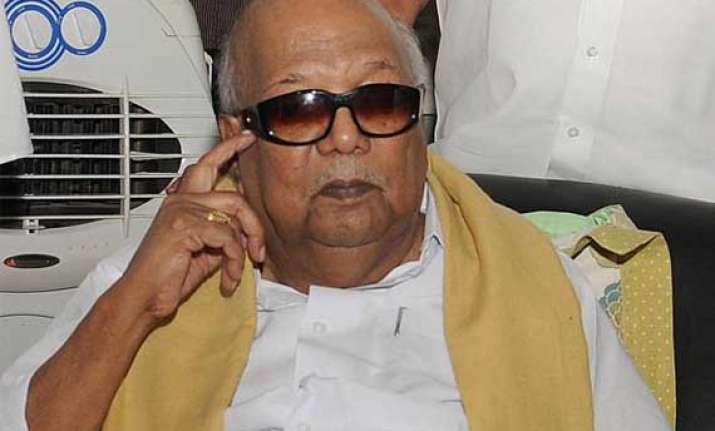 Chennai: DMK president Karunanidhi today criticised Special Public Prosecutor Bhavani Singh in the disproportionate assets case against AIADMK supremo Jayalalithaa for his alleged "flip-flops" during the hearing of a bail plea by the Karnataka High Court.  
The prosecutor had first argued against granting bail to Jayalalithaa and later had allegedly reversed his stance expressing no objection to a conditional bail to convicts.  
The bail plea was heard and decided on October 7.  
"The judge who heard the case has referred to the reversal of stance and observed that the convicts cannot be enlarged on bail given the gravity of their offence," Karunanidhi said in a letter to the party cadre.  
Pointing to Singh's assertion that allegations of bias against him by the DMK were wrong, he wondered if the observation on the prosecutor by Justice AV Chandrashekhara who denied bail was a "commendation."
"Will he answer if what the judge observed in his ruling (denying bail) was a commendation," he asked.