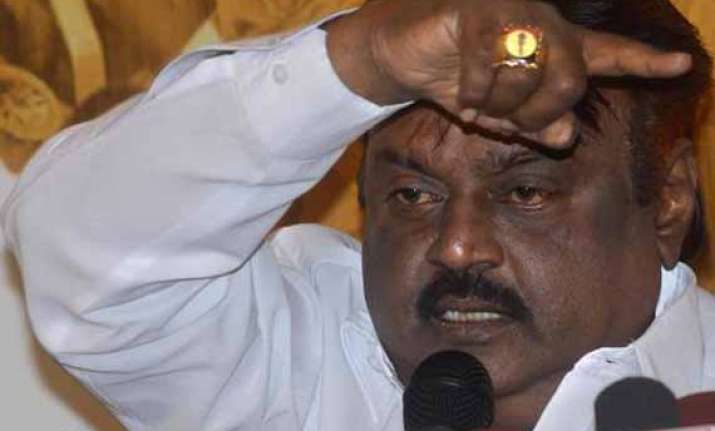 Chennai: Actor-turned-politician A. Vijayakant, DMDK party chief, Sunday said he has the power to decide on an alliance for the Lok Sabha polls, even as party cadres are opposed to it.
Party cadres shouted "no" when he asked them whether the DMDK should align with any other party for the general elections.
Vijayakant was addressing the party's anti-corruption conference in Villupuram district, around 160 km from here.
The Bharatiya Janata Party in Tamil Nadu is hoping to fight the elections by aligning with the DMDK-MDMK-PMK.
The BJP has already roped in MDMK and talks are on with PMK.
The M. Karunanidhi-led DMK has also approached the DMDK for an alliance.