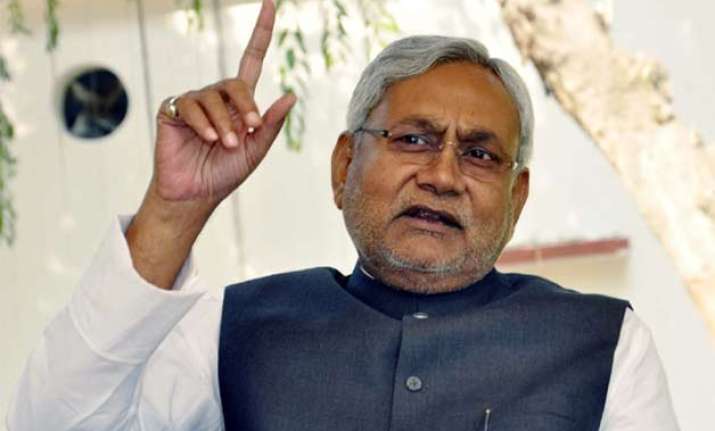 Patna: A day after winning confidence vote comfortably with the help of allies RJD, Congress and CPI, Bihar Chief Minister Nitish Kumar today said discussion on expansion of cabinet would take place after completion of the ongoing Budget session.
"Discussion on cabinet expansion will be done after completion of the Budget session," Kumar told reporters after a meeting with Governor Keshari Nath Tripathi at Raj Bhavan.
Speculation is rife if Lalu Prasad's RJD and Congress would be part of Nitish Kumar ministry.  The term of the present government is limited as the state has to go for fresh election before November-end.
When state Congress President Ashok Choudhary was asked if his party would join the ministry, he told reporters the party high command would take a call on this.  RJD has said in the past that party chief Lalu Prasad would take a decision on the issue.
RJD's 24 MLAs, Congress' 5, CPI's one and an Independent had joined hands with JD(U)' 109 Legislators to pass floor test yesterday by 140-0.
BJP and four Independents had abstained from voting. Outgoing Chief Minister Jitan Ram Manjhi who has been declared an unattached member and Speaker Uday Narayan Choudhary did not vote in the House whose effective strength at present is 233 with 10 vacancies.
An official release and a statement from Raj Bhavan described CM's meeting with the Governor as a courtesy call.