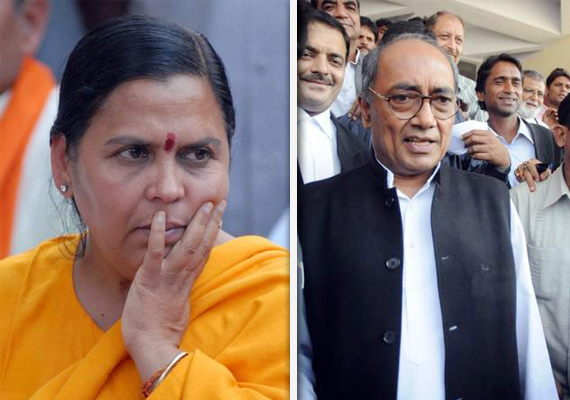 Kanpur, Feb 21: Congress general secretary Digvijay Singh today attacked the BJP saying he felt sorry that an "outsider" from Madhya Pradesh had been projected as the party's Chief Ministerial candidate in UP. 

He said, he felt sorry for state BJP leaders like Rajnath Singh, Kalraj Mishra and Surya Pratap Shahi who were not considered fit to be UP CM, instead an "imported" outsider like Uma Bharti had been brought in which was a poor reflection on the state leadership of BJP. 

Digvjay said if he was an outsider campaigning in UP like Baba Ramdev says, then so was Uma Bharti and that too as a Chief Ministerial candidate.

He lambasted SP supremo Mulayam Singh Yadav for claiming that he would abolish Value Added Tax (VAT), saying such impractical promises had been made earlier as well, but they do not work.

He also regretted that while Congress was censured by Election Commission on the issue of minority quota, BJP got away scot-free by including Ram Mandir issue in its manifesto. 

Digvijay claimed Congress would not support any party if it got enough seats, instead he expressed confidence that the party would form the government in the state.