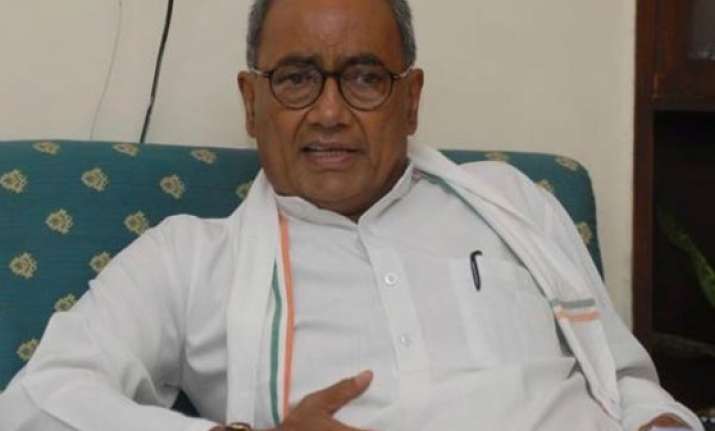 New Delhi: Senior Congress leader Digvijay Singh today came out in defence of his party colleague Shahshi Tharoor who is facing flak from several quarters within the part for accepting Prime Minister Narendra Modi's invitation to join ambitious 'Swachh Bharat Abhiyan'.
"I see nothing wrong in Shashi Tharoor accepting to be Brand Ambassador for Swachhta Abhiyan. It is Congress Party programme adopted by Modi," the Congress leader said in a twitter post.
The Kerala PCC leadership on Wednesday asked party president Sonia Gandhi to take 'appropriate action' against Tharoor for his recent 'pro-Modi stands' by accpring PM's invitation to be a brand ambassador of the 'Clean India Mission'.
Tharoor was one of the nine celebrities nominated by the Prime Minister to spread awareness on cleanliness when he kicked off his ambitious campaign on October 2 on the 145th birth anniversary of Mahatma Gandhi.