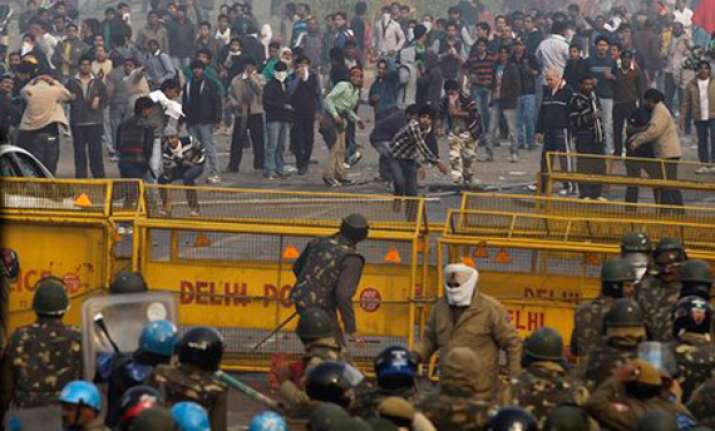 Lucknow, Dec 26: Congress leader Dijvijay Singh today alleged that violence erupted at India Gate during protest against Delhi gangrape case after Yoga Guru Ramdev and Arvind Kejriwal reached the spot.
Singh also lashed out at media over the incident.  
"The violence started during the agitation after Ramdev and Kejriwal reached there...Subhash Tomar, a constable was killed but the media is presenting a boy, who is claiming that he took him to the hospital," Singh said, addressing a party convention at Congress office here.  
Lashing out at media, Singh said, "It appears that it is media, which register FIR, sue the accused and give its verdict."
"The rape is condemnable, but police have arrested all the accused within three days," he said.
On demand of capital punishment for rapists, Singh said a judicial commission has been constituted by the Centre to make amendment in the existing law.