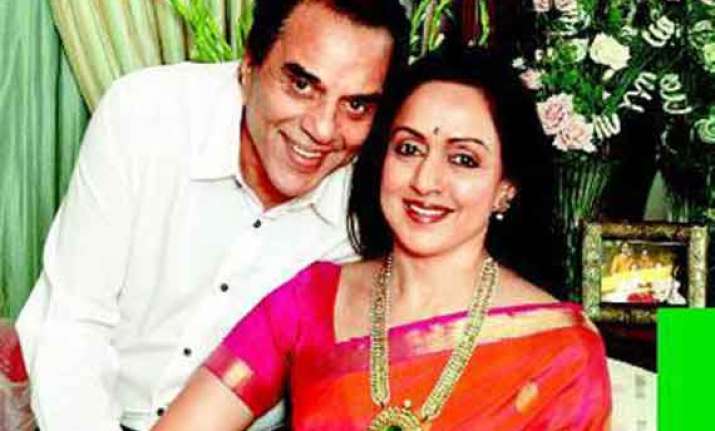 Mathura: Going by the hype and glamour, the BJP's Hema Malini looks a confident winner at the moment from this Lok Sabha constituency, but a closer analysis suggests it won't be a cakewalk for her.
However, the big question everyone is asking here is when husband Dharmendra will come. Sources close to Hema Malini said Saturday that a message had been received from Dharmendra and he should join his wife any time.
"But that any time is not coming. Looks like the sons of Dharmendra would not let him come here. They are not in communication, you know," said Ram Dhar, an activist campaigning for BSP candidate Yogendra Dwivedi.
Dharmendra will never come here, adds another activist Raghav, because he doesn't want to answer a question about his marriage and present relations with Hema Malini.