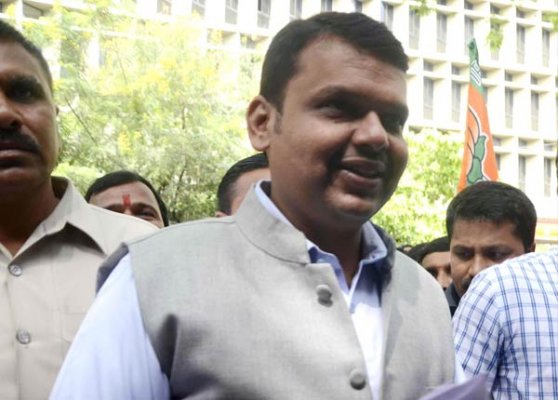 New Delhi: Maharashtra's Chief Minister-designate Devendra Fadnavis will be arriving Delhi today to invite senior BJP leaders for the swearing-in ceremony of the new BJP government in Maharashtra which is slated for October 31.
Fadnavis will personally meet senior party leader LK Advani, Home Minister Rajanth Singh, Finance Minister Arun Jaitley, External Affairs Minister Sushma Swaraj and Union Transport Minister Nitin Gadkari and handover the invitation for tomorrow's event.
Later in evening, Fadnavis will call on Prime Minister Narendra Modi.
The swearing-in of BJP's first Chief Minister in Maharashtra at the Wankhede Stadium in Mumbai will be a lavish affair with about 40,000 guests including the Prime Minister in attendance. For the first time swearing-in will be held at the famous cricket ground. In 1995, when the BJP came to power in alliance with Shiv Sena, swearing-in had been held at Shivaji Park.
Apart from the formal ceremony, there will be a musical programme by Ashok Hande's group. Celebrities from various walks of life including Lata Mangeshkar and Amitabh Bachchan have been invited, Chief Ministers of the BJP-ruled states, leaders of opposition in the non-BJP ruled states will also attend the oath taking ceremony.
Fadnavis, 44, won from Nagpur (SW) assembly constituency. He was elected BJP legislative party leader by 123 MLAs on Tuesday.
Fadnavis had yesterday evening personally called up Shiv Sena chief Uddhav Thackeray and invited him for the swearing-in ceremony.
The BJP has also sent a formal invitation to NCP president Sharad Pawar.