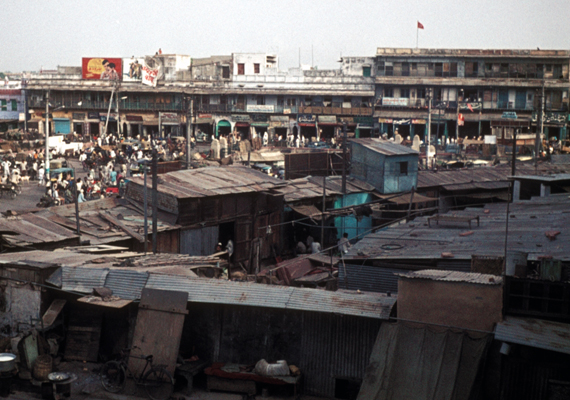 New Delhi, Aug 30:  Two days after she announced regularisation of 917 unauthorised colonies, Delhi Chief Minister Sheila Dikshit today said all necessary details with regard to the process would be made available to beneficiaries in the next couple of days.
Receiving thousands of people from unauthorised colonies across the national capital, Dikshit also said her government would take all necessary steps to regularise unauthorised colonies that have come up on Forest and Archaeological Survey of India land.
"I am very happy that so many of you have come here. For the past four years, we have been fighting for making the promise that we made to people true. We fought in the court and made our case before the Union Government," she said, addressing people at her Motilal Nehru Marg residence here.
The notification for regularisation of the 917 colonies would be issued either today or tomorrow, she said, adding that all necessary details about the process to regularise would be out in the next couple of days in the form of advertisement in newspapers.
"The advertisements will tell you where to get the forms to claim ownership for the land. It will also guide you on whom to approach and where to go for registration. Urban Development Minister Arvinder Singh Lovely will help all of you people," she said.
Noting that the unauthorised colonies were provided with water and sewage facilities, Dikshit said these facilities will be further improved once the regularisation is done.
"Very soon, we will try to regularise colonies that have come up on green belt, forest area and ASI land. We will not let even one single house to be demolished in Delhi," she said.
Dikshit also promised that their government was in talks with Centre for ownership rights to 45 resettlement colonies in the capital.
The people, accompanied by their elected representatives, thanked Dikshit for the announcement.
Union Urban Development Minister
Kamal Nath
had on Monday given a green signal to regularise unauthorised colonies when Dikshit met him to press for regularisation of the settlements, considered traditional vote bank of Congress in the city of 1.67 crore.
The Delhi government had completed all the ground work for regularisation of the colonies.
It had issued provisional regularisation certificates to over 1,639 unauthorised colonies ahead of assembly polls in 2008.
The then Dikshit government, while distributing the certificates, had promised to regularise the colonies if Congress came to power for the third term. However, not a single colony was regularised till now.
After the Congress' defeat in municipal polls in April, Dikshit had asked all concerned departments to expedite the regularisation process.