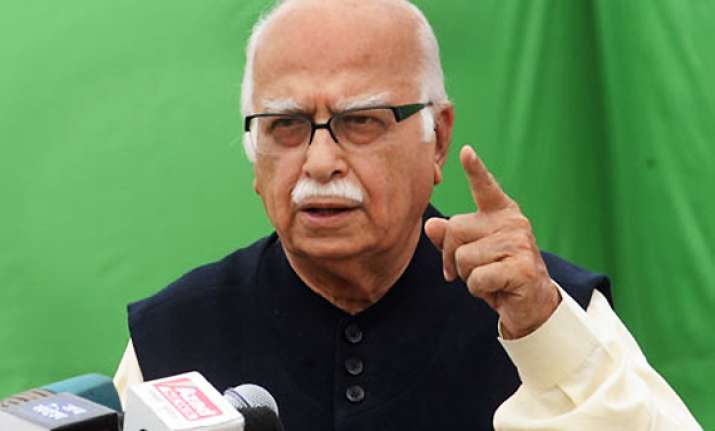 Kumta (Kar), Nov 1: Accusing the Gandhi family of practising dynastic politics, BJP leader L K Advani today said democracy and dynastic succession cannot co-exist. 

"Just as good governance and corruption cannot co-exist, similarly, democracy and dynastic succession cannot co-exist," he said addressing a public meeting here on the 22nd day of his Jan Chetna Yatra.

Alleging that the Congress had become a pocket borough of a single family, he said, "Never mind, if not one, then his son and then his son, it will continue like this."

Lamenting that even after 60 years of Independence, India continues to be in the backyard of the world and not regarded as a front-ranking country, Advani said it was so due people who despite being in power for most of the years could not provide good governance to the nation. 

"In 1947 we got Swarajya (independence), but the people who took over the rajya (government) could not convert it into Su-rajya (good government) and failed to provide honest and good governance.

"The earlier years were fine, when leaders like Sardar Vallabh Bhai Patel were with us, who kept the nation united.  But then things deteriorated. The Congress slowly turned into a family party...," he said.

He said that due to the "corrupt" Congress-led government at the Centre, the image of India is getting tarnished and its dignity lowered among the nations of the world.  Advani said if the Indian black money returned to the country, India would become prosperous and emerge at the top of the comity of nations.

He also hoped that the repatriated black money is spent in rural India to steer the six lakh villages across the country to prosperity.

The BJP leader also tried to connect with the rural folk in the coastal state by starting his address here in Kannada to a loud applause from the crowds.

On its 22nd day today Advani's anti-corruption Yatra later entered Akola in Maharashtra and then to Goa in the evening.