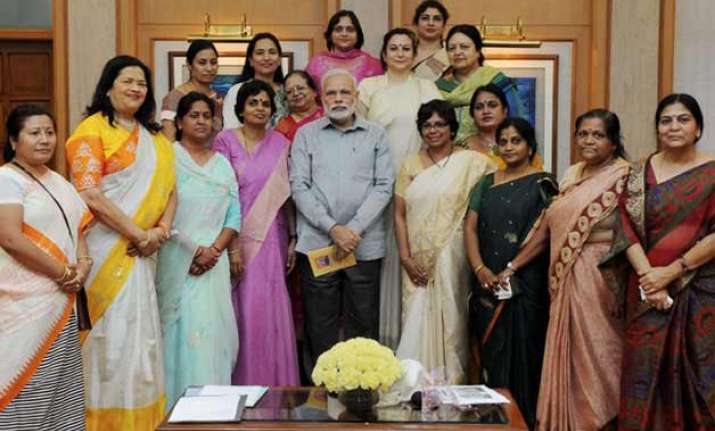 The results of 16th Lok Sabha elections provided a clear cut majority to Narendra Modi-led NDA in the lower house of the parliament.
It was for the first time that any political party crossed the magic figure of 272 on its own in last three decades of India's electoral history.
The BJP mentioned during the Lok Sabha campaigns that Narendra Modi had a definite vision for the development of India and people believed him by voting him to power.
After assuming the office of Prime Minister, Modi, in his first address to Parliament, stressed on women's safety saying 'women constitute half of India's population and they need to become partners in decision-making process'.
In his Independence Day speech, the Prime Minister once again emphasised on the need to ensure safety for women. Referring to the recent crimes against women that have inflamed the public imagination, he had said that these 'incidents must force all of us to introspect and corrective measures must be taken'.
Expectations are many and hands to fulfil them are limited… It's the voice of the nation (most of the women's of India). Modi, our Pradhan Sevak, cannot bring change all alone. It's the responsibility of the whole govt and we citizens to bring change in India.   
As Modi government completes one year in office, indiatvnews.com assessed the mood of women on several issues including their safety under Modi government's one-year regime.
ALSO CHECK: Ek Saal Modi Sarkar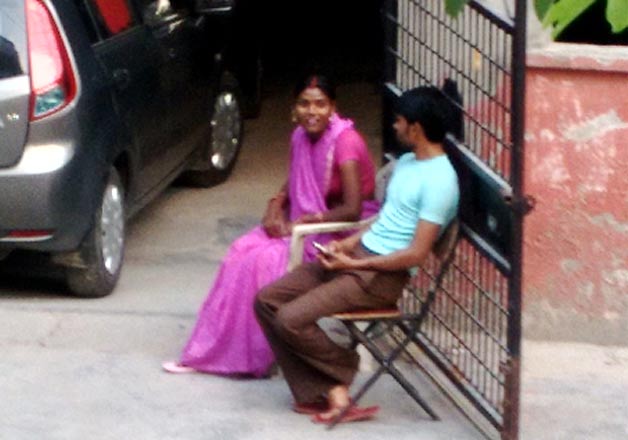 "It takes time for a river to turn into an ocean. So, to dive big one need to have patience," said a 30-year-old Delhi resident.
"We all know that Rome wasn't built in a day. So, how can you expect that he (Prime Minister) will change the country in just few months? We have given enough time to previous governments and we too will give the same amount of time to Modi's government as well" - said another woman.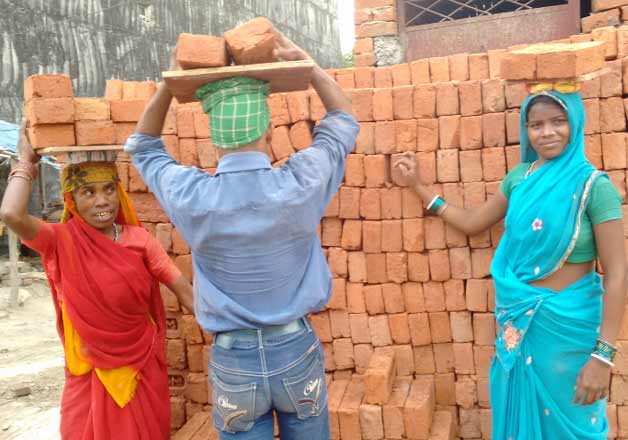 For 40-year-old Rupawati, who is a brick labourer in Anand Vihar's neighbouring Vaishali area of Ghaziabad, nothing has changed. She said that it hardly makes any difference to women of her class whether it is BJP, Congress or be it any other.
"It doesn't matter to us. We haven't got access to any of the things which upper class people can access easily. Rape takes place every other day with our daughters. When we go to complain, they (police) don't heed us. Nothing matters to us that much. But yes... we see Modiji speaking for our girls," she said.
According to police data, Delhi witnessed an 18.3 percent rise in crime against women in 2014 as compared to 2013, with a significant 31.6 percent rise in rape cases. A staggering 14,687 cases were registered under various sections of the IPC, up from 12,410 in 2013. Police data also revealed that 2,069 cases of rape were registered in 2014 compared to 1,571 cases in 2013. A total of 4,179 molestation cases were reported in 2014 against 3,345 were reported in 2013.
In the first two months of 2015, Delhi police registered 300 reports of rape and 500 reports of molestation.
This is not the single story of Rupawati... there are many more Rupawatis who flock to Delhi from other states like Bihar, Jharkhand, West Bengal, Uttar Pradesh etc. to feed their children.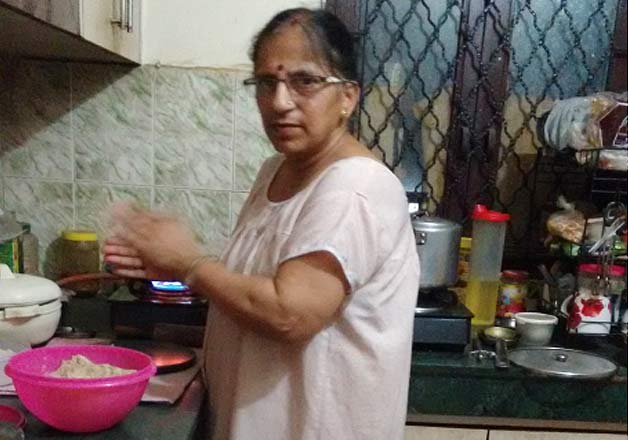 For middle class women, the Prime Minister has however given a ray of hope that he can ensure their safety by putting proper mechanism in place.
"We hear news of rape every other day. But, it seems that yes something has changed and hope one day news of rape will be far from our ears," Usha, a housewife, said.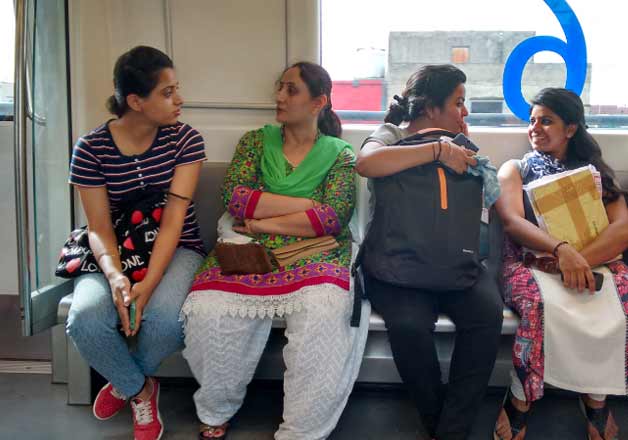 "Well, nothing has changed much," a newly married girl told us in Metro.
When it comes to skyrocketing prices of essential commodities, Usha feels that the government has made things easier for women in kitchen.
"We get subsidy and cooking cylinder easily and this matters to us. Whatever rest he is doing will surely benefit the peope," she said.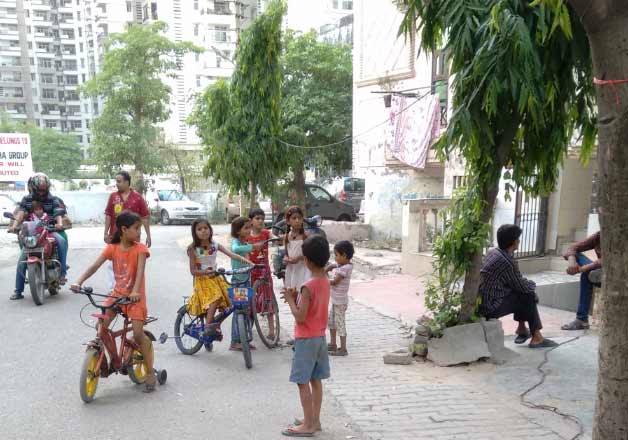 Prime Minister's pet project 'Beti bachao beti Padhao' scheme is another much talked about topic. Many said that the initiative taken by Modi will surely spread awareness and create a positive environment where women will be treated equally as men.
Ankita, a B.Tech student from Noida said that the Prime Minister called for eradication of female foeticide and invited suggestions from the citizens on 'Beti Bachao, Beti Padhao' on the MyGov portal which should be appreciated.
"He focused on India's daughter right. And we are seeing the change," said Ruchika Sharma, another student.
Rupawati too took a call on this. For daily wage labourers like her, only three things matter the most - food, shelter (or say a jhuggi) and education for their children. But for other class women, debate on rape, Indian economy, blackmoney etc etc is important.
Rupawati said that she will get nothing even when economy is rejuvenated. She said, "What I will get? Nothing… food is important, a shelter is important, education for our children is important."
"They are trying their best for our daughters. We believe one day none of our girls will remain uneducated," she added quickly.
Usha is of the view that Modi's foreign policy will push India's growth further. She said, "We believe in next 4 years he will bring much change and development in India."
Be it rape cases or any other issue that women face today, the only expectations these women have from the BJP government in the next four years is their safety.
With respect to the challenges, the BJP government seems to be prepared with sufficient steps. In the coming years, most of the things will depend on the swiftness of decision-making and speed of implementation.
If compared to previous governments one can clearly see the difference – be it in terms of progress or building relationships with foreign countries— PM Narendra Modi has done it all.
So far the feedback has come very positive for the one-year old Modi government.