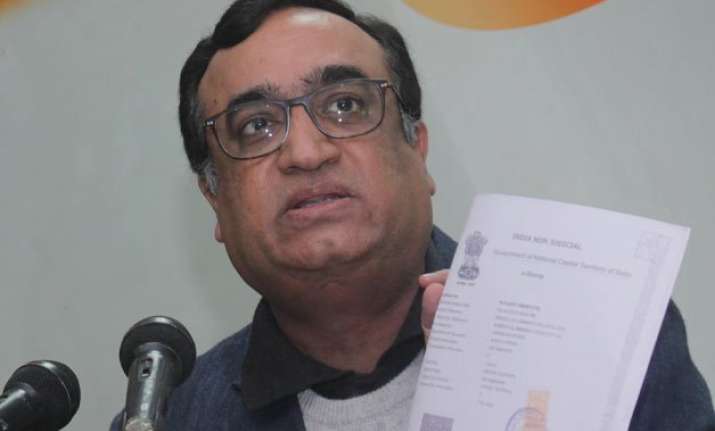 New Delhi: Congress leader Ajay Maken today said he was ready for a "structured debate" with leaders of rival political parties ahead of the Delhi Assembly polls.
Responding to AAP chief Arvind Kejriwal's challenge to BJP's Kiran Bedi for a public debate, Maken said, "This will be a healthy tradition. I believe a structured debate should take place in a mutually accepted TV channel or agency moderated by a mutually accepted anchor."
Maken, who is also the party's campaign committee chief, said a debate will enable the leadership of various parties to spell out their vision to the public by answering "difficult questions".
"I think this is the best way for the leadership to answer difficult questions that are raised and spell out their vision to the public in the age of Internet and social media," he said, adding that at least "2-4 such debates" should be held.
Through a tweet, tagging both Kejriwal and Bedi, Maken said, "Great! I am ready for a structured debate. Let people of Delhi make a comparative assessment."