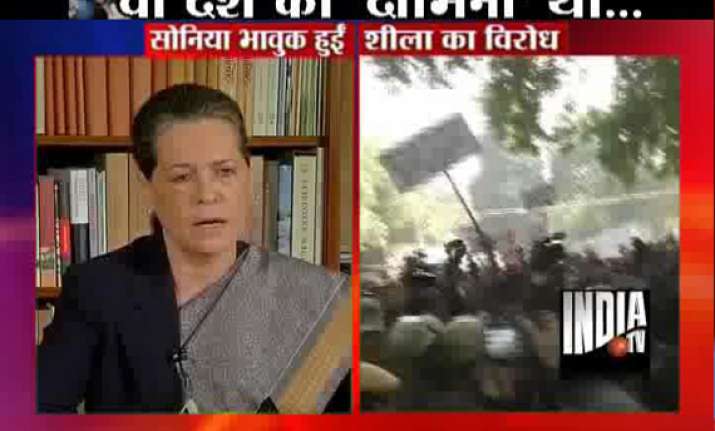 New Delhi, Dec 29:  Promising swift and fitting punishment for the Delhi gang-rape accused, Congress President Sonia Gandhi today said the nation's "beloved daughter" will get justice and her fight will not go in vain.
"As a woman and mother, I understand how you feel. I appeal you to remain calm and help strengthen our collective resolve to fight the menace of violence against women," Gandhi, who is also the UPA Chairperson, said in a televised address.
"Today all Indians feel as they have lost their own beloved daughter, their cherished sister, a young woman of 23 whose life full of hope, dream and promise was ahead of her.  Our hearts go out to her parents, family, the whole country shares their pain," she said.
Appealing for peace and calm in wake of the tragic incident, Gandhi said, "Today we pledge that she will get justice and that her fight will not go in vain".