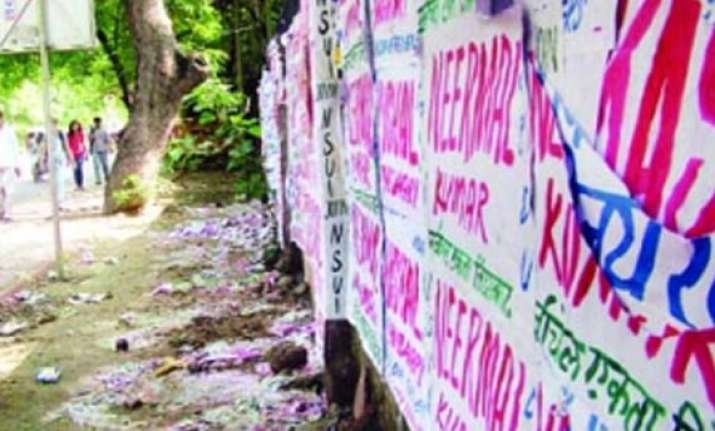 New Delhi: With the Delhi elections over a month away, posters and graffiti by political parties and their supporters have begun cropping up on public property and civic infrastructure - in violation of the law.
The state election commission has so far received over 3,000 complaints of defacement since the model code of conduct came into effect Oct 5 and now will employ flying squads to check the menace.
"We have received 3,052 complaints of defacement of public property so far," a Delhi state election commission official told IANS.