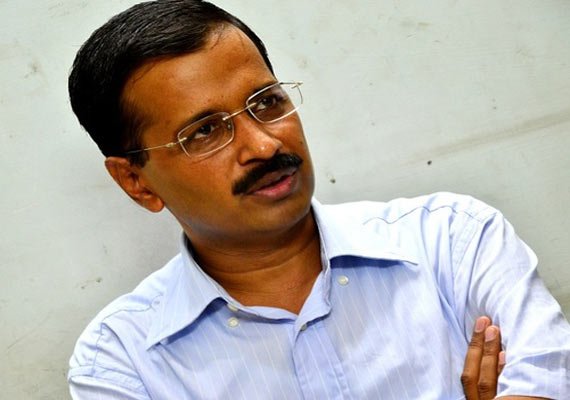 New Delhi: Delhi BJP today served a legal notice to Aam Aadmi Party convener Arvind Kejriwal for allegedly "defaming" the party.
In the legal notice, BJP has asked Kejriwal to tender a public apology for his false and defamatory allegations within seven days and demanded Rs 5 crore towards damages.  
"Kejriwal only makes baseless allegations against the BJP, but doesn't come out with any evidence on every occasion.  This time, we have decided not to sit silent and slapped a legal notice to him," Delhi BJP chief Satish Upadhyay told reporters here.
Party's stand came after Kejriwal on October 25 had accused BJP of trying to get voters' list fudged in the national capital.
"A top BJP leader has directed all Delhi BJP MLAs to get at least 5000 fake votes made in each constituency and get AAP votes deleted. Bribe rate is Rs 1500 for new fake vote, Rs 200 to get any vote deleted. This information was given by someone who did this job for BJP last week," Kejriwal had tweeted.  
"These baseless statements are not only defamatory, as provided in the law but are also corrupt practices within the meaning of Representation of People Act, for which the registeration of your party (AAP) is liable to be cancelled," BJP said in the legal notice.
The Saffron party said it would initiate appropriate legal, civil as well as criminal action if Kejriwal failed to comply with the notice.
Meanwhile, BJP has also filed a complaint against Kejriwal to the Election Commission for his "baseless allegations" against the party.
"it is truly surprising that Kejriwal who has been the Chief Minister of Delhi does not know that all the work related to voter list is made public and notice is issued before deleting any names," Upadhyay said.