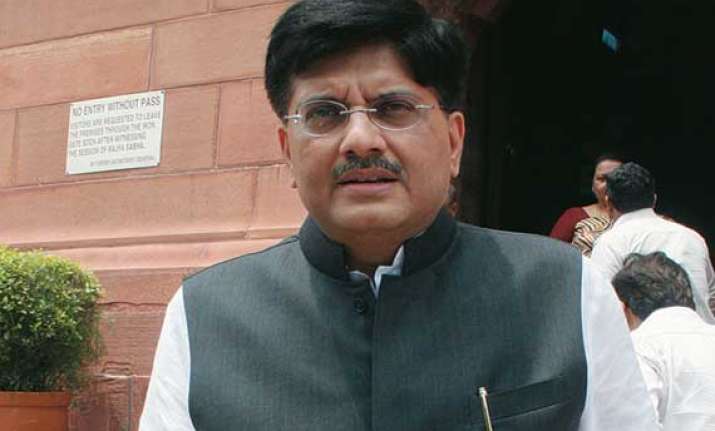 New Delhi: A Delhi BJP delegation led by its chief Satish Upadhyay today met Union Power Minister Piyush Goel and demanded relief for Delhiites from hefty power bills and outages.
MP Ramesh Bidhuri and senior MLA Jagdish Mukhi were also part of the three-member delegation.
"Central government should take initiative to provide relief to the people of Delhi who are reeling under the pressure of hefty power bills," Upadhyay said.  He said that subsidy given to the lower and middle class people of Delhi in power bills could have continued but for the callous attitude of AAP-led Government which quit in haste without making necessary provisions during its rule.  
In a meeting with the Union power minister, the delegation also urged him to immediately issue directions to the distribution companies to stop undeclared power cuts.  
"Discoms should work for strengthening the power supply infrastructure in national capital with the help of allocation of Rs 200 crore in the central budget," the newly-appointed Delhi BJP president also said.  
The BJP leader said that a demand was also made for issuing orders to the discoms to set up control rooms which should be operated 24x7 by senior officials.  "A third party regular inspection of Discoms Complaint Control Rooms was also suggested in the meeting with the Union Power Minister," he added.