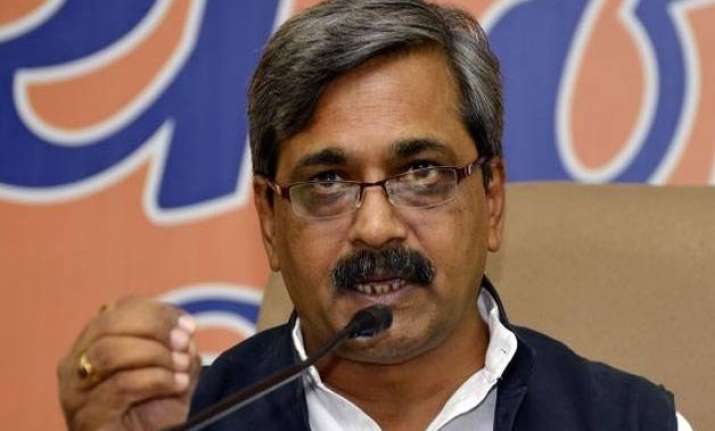 New Delhi:  Delhi BJP today held a protest near the Police Headquarters here demanding action against Delhi Law Minister Jitender Singh Tomar for allegedly possessing a bogus educational degree.
Delhi BJP chief Satish Upadhyay along with other party leaders and workers staged a demonstration and also submitted a memorandum to the Police Commissioner demanding suo motu action against Tomar.
The demonstrators also sought legal action against and arrest of AAP MLAs Jarnail Singh, Ritu Raj Govind, Manoj Kumar, Sanjeev Jha, Akhilesh Tripathi and Rakhi Bidlan for their alleged involvement in "several cases of lawlessness and assault on public servants".
Upadhyay and other party leaders, including MP Ramesh Bidhuri, met the Police Commissioner and demanded that action should be taken on the FIRs already registered against several AAP MLAs in the past two months.
Upadhyay said BJP will not allow AAP leaders to create any further "anarchy" in Delhi.
"People of Delhi reposed faith in AAP, expecting a change in the governance style that Delhi had witnessed during 15 years of Congress rule.
"But during last two months, Delhi has faced a regime of anarchies where MLAs have assaulted public servants just to create a aura of their importance," he said.  
BJP, meanwhile, said that several party workers were detained by police while they were heading towards the Police Headquarters who were later on released.