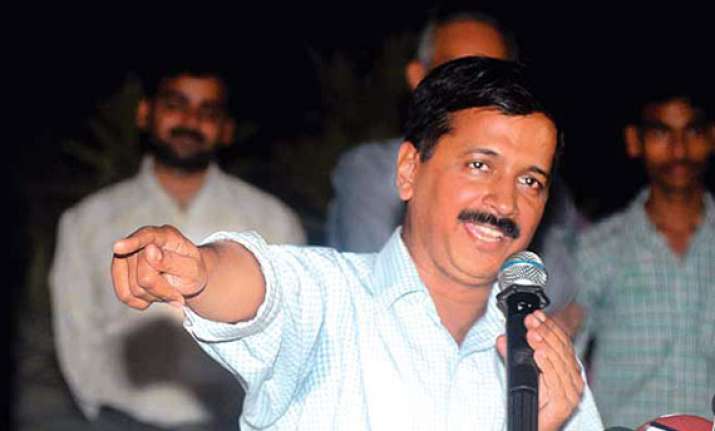 New Delhi, May 25: Gearing up for its electoral debut in the upcoming Delhi Assembly polls, Aam Aadmi Party (AAP) on Saturday announced the names of 44 shortlisted candidates for 12 constituencies.
"The final 12 would be selected after recommendations of grassroot level workers and selection committee after proper consultation and debate among them," AAP Convener Arvind Kejriwal told reporters while announcing the list of shortlisted candidates.
He said the candidates were selected by 'candidate screening committee' co-chaired by Manish Sisodia and Sanjay Singh. Prominent among the shortlisted candidates are media personality and AAP member Shazia Ilmi from RK Puram and Sisodia himself from Patparganj.
Asked about the funds collected by the party to contest the elections, he said "we have received around Rs two crore in last two months through internet banking and anybody can visit our site to see the list of donors. "We don't accept any amount from those who want to remain anonymous," he said.
A proper selection procedure like screening, interviewing and verifying about their criminal antecedents and popularity among locals was followed for the aspirants. "Our focus was to ensure that candidates do not have any criminal case against them, they are honest, having clean image in the locality and no two persons belonging from same family. Similarly, we have tried to discourage nepotism and dynastic politics," Kejriwal said.
In last assembly election, Congress and BJP had fielded 19 candidates with criminal cases like kidnapping and murder while BSP had 15 such candidates, he said, adding "our attempt is to bring people with clean image and prevent persons with criminal antecedents from entering politics".
"We had received a total of 106 applications from advocates, journalists, engineers, former defence officials, resident welfare associations office bearers, social activists and supporters from other political parties like Congress and BJP," Kejriwal said. He claimed one of the candidates was associated with Congress for 25 years while another was active with BJP at divisional level.
Here is the list of constituencies for which the the candidates have been shorlisted, as of May 24, 2013: