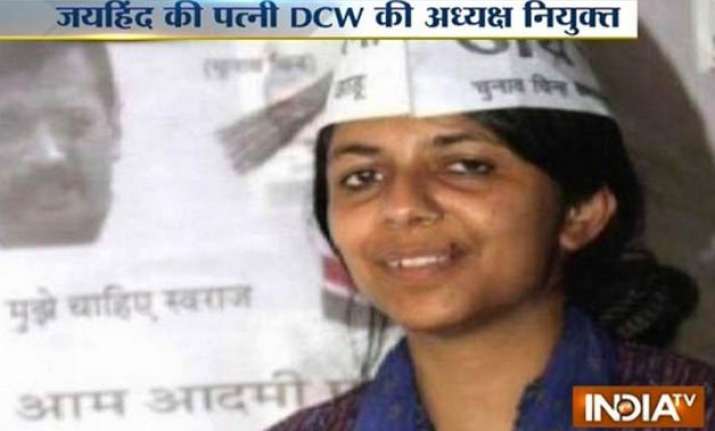 New Delhi: In a new twist in the tale over her appointment as Delhi Commission for Women (DCW) chief, Swati Maliwal, today claimed that Lieutenant Governor Najeeb Jung office has denied making any phone calls to her office regarding her ouster from the post.
Maliwal took to micro-blogging site twitter to express her shock and alleged that DCW officials lied to her that they have received a call from LG office annulling her appointment. Soon after this, Maliwal said that her name plate was removed from the office and files were taken back from her table.
"LG office denied making any phone call to DCW. Why DCW office lied to me that LG office made a phone call," she said in a tweet.
"Why DCW removed names plate? Files were taken back and I was told not to come to office," she said in another tweet.
Maliwal also tweeted that she was seeking an appointment with LG from last three days and expressed hope that he will give some time for her from his busy schedule.
"I am seeking an appointment with the LG from last three days. Today also I put forward my request," her tweet reads.
Maliwal, following her alleged ouster from post yesterday said nobody can "shake her morale" and that she will continue to work for women's rights, in an indication of defying LG's order.
The tussle between Delhi government and LG escalated yesterday after latter cancelled the appointment of Maliwal, wife of AAP leader Naveen Jaihind, as DCW chief.
The LG had also written a letter to Delhi Chief Minister Arvind Kejriwal and Chief Secretary apprising them about the latest decision.