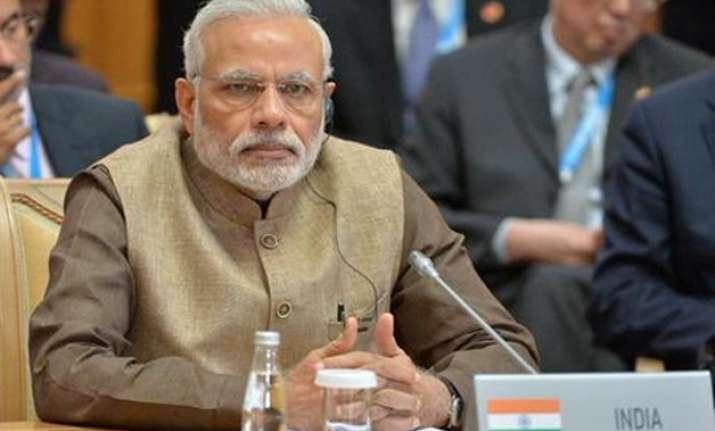 Ufa (Russia): Prime Minister Narendra Modi has pitched for closer cooperation and coordination among BRICS nations.
At the Plenary session, the Prime Minister proposed a 10-point initiative that includes India hosting the first trade fair for the grouping and establishing research centres for railways and agriculture.
Calling it 'Das Kadam: Ten Steps for the Future', Modi put forward new initiatives for the BRICS grouping that is formed by major emerging economies.
The 10 steps (10 kadam) suggested by PM Modi are:
1. Trade fair
2. Railway Research Centre
3. Cooperation among supreme audit institutions
4. Digital Initiative
5. Agricultural Research Centre
6. State/Local Government's Forum
7. Cooperation amongst cities in field of Urbanisation
8. BRICS Sports Council
9. Annual Sports Meet
10. BRICS film festival