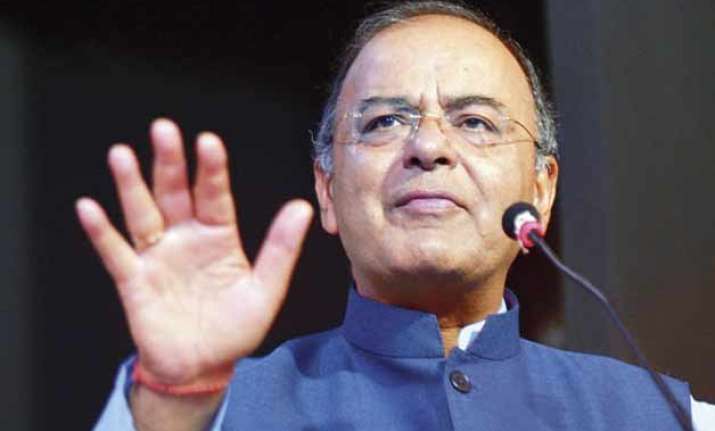 New York: Condemning the lynching of a man over beef eating rumour in UP, Finance Minister Arun Jaitley said such incidents hurt the country's image.
"India is a mature society. We need to rise above these kinds of incidents because they certainly don't give a good name as far as the country is concerned," he told reporters here after a lecture at Columbia University.
He was responding when asked to comment on the lynching incident in Dadri which has happened at a time when the government was wooing foreign investors.
"I have also said they can amount to policy diversions in that context so it is the responsibility of every Indian in his actions or comments to stay clear of unfortunate and condemnable instances like this," the senior BJP leader said.
A 50-year-old man was lynched and his son was critically injured by a mob in Dadri on last Monday after rumours that they had consumed beef.
India grew last year at 7.3 per cent. "I am hoping that this year it will grow a shade better than that. The expectation is that the normal growth rate for India should be 8 or 9 per cent," he said.
The pressure is being built on the decision makers that the faster you move the better it is for the government.
"The opportunity has come. One of the big shoulders that the world was relying on was China. The world now needs some other shoulder to give a push to the growth rates. In the next few years, I see that our growth rates will move up our ability to grow will move up," he added.