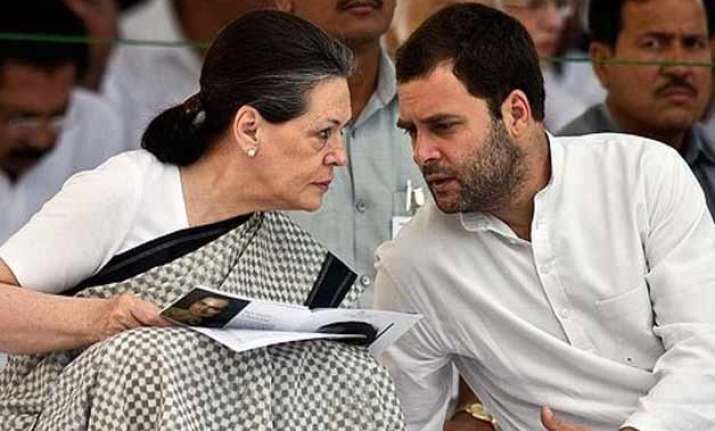 New Delhi: A meeting of the Congress Working Committee is being held here on January 13 in the backdrop of the controversial land ordinance emerging as a rallying point for opposition unity.
The meeting convened by party chief Sonia Gandhi is for discussing the current political situation at a time when the Congress is sensing an opportunity to reach out to farmers on the issue.
AICC has already asked state units to launch agitations on the matter before February 15 when the Budget session of Parliament is expected to begin. It is the second significant meeting of the apex policy making body of Congress after its debacle in the Lok Sabha polls in May last year.
The CWC had met a few other times but they were only for passage of condolence resolutions in the wake of demise of A R Antulay and some other senior leaders.
The Congress top brass including party Vice President Rahul Gandhi will be deliberating on the road ahead when the party has decided to take on the government in a big way against the land ordinance and has constituted a three-member group to fine-tune its strategy on the issue. 
The party will also form a Parliament Strategy group to take up the issue more effectively in Parliament when the Budget session begins.
Former Rural Development Minister Jairam Ramesh, former Commerce Minister Anand Sharma and former Food Minister K V Thomas are members of the high-power group, which will try to reconcile the interests of various stakeholders while formulating the blueprint of Congress protest plan.
The three leaders met Congress President Sonia Gandhi yesterday to brief her on the deliberations held so far on the issue.