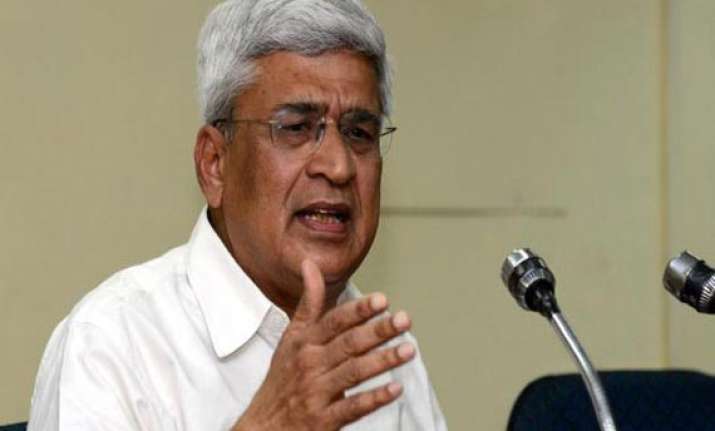 New Delhi: CPI(M) today welcomed Delhi government's decision to file criminal cases against Reliance and Union minister Veerappa Moily on the gas price hike issue and said the Left parties have been raising it over the past three years.
"It is not a new revelation as we have been raising it for over three years now... It is very good if somebody is taking up the case and pursuing the matter," senior CPI(M) leaders Sitaram Yechury and Basudeb Acharia said here.
Delhi Chief Minister Arvind Kejriwal, who was then an Aam Aadmi Party activist, and lawyer Prashant Bhushan had about 10 months ago "personally come to (CPI-M  affiliate) CITU office at the BTR Bhavan here and collected all papers from us", Acharia said.
Yechury said it was a matter of record that the CPI(M) and other Left parties, including CPI's Gurudas Dasgupta, had written letters to the Prime Minister, raised discussions in Parliament through calling attention as well as during debates on the budget.
"In fact, we continuously raised the issue of 'gold plating' on the high price of gas, which forced the government to set up an Empowered Group of Ministers," he said.
"Public resources cannot be used for private profit generation at the expense of the public," Yechury added.