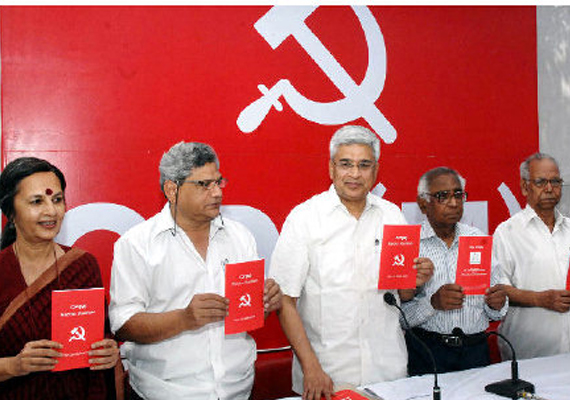 New Delhi, Oct 18:  The CPI(M) today said the Congress was rejected in the latest bypolls due to people's ire against corruption and price rise and decided to launch nationwide protests taking a cue from the 'Occupy Wall Street' movement currently on in several world cities. 

The results of the bypolls indicate "how corruption and the failure to curb price rise are causing the people to reject the Congress all over the country," the party Politburo said after a two-day meeting here.

Hitting out also at the BJP, it said senior leader L K Advani's yatra "has only succeeded in highlighting the record of (its) corruption" and referred to the arrest of former Karnataka Chief Minister B S Yeddyurappa on graft charges. 

"The record of the earlier NDA government also shows how the BJP is no different from the Congress when it comes to the question of high level corruption," the CPI(M) said.  Noting that the 'Occupy Wall Street' movement had spread across Europe and other parts of the world from the US, it said this was "a manifestation of the growing anger of the people at the predatory role of big banks and finance capital.

"The people have seen how the corporates and banks have been bailed out while the ordinary people are made to bear the burden of the crisis."

Expressing solidarity with the global protests against the "rapacious exploitation by big capital and finance", the party said "it is necessary to step up and broaden the struggles against the neo-liberal policies in India".

Announcing a nationwide campaign on various issues, it extended support to the Maruti workers strike and the November eight 'jail bharo' agitation called jointly by all trade unions.