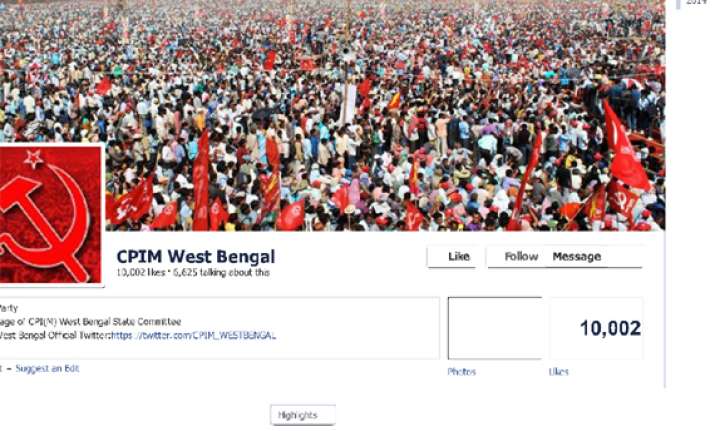 Kolkata: In a bid to draw the youth including the first-time voters, the CPI-M's West Bengal unit Tuesday opened its Facebook account and unveiled a Twitter handle ahead of the Lok Sabha polls.
"In today's world, which has seen a revolution in distance communication, from the minors to the youth – everybody is conversant with the latest techonology.
So we thought we must be on Facebook (www.facebook.com/cpimwbpc) and must have a twitter handle (www.twitter.com/CPIM_WESTBENGAL)," said state Communist Party of India-Marxist secretary Biman Bose.
"It will enable us to correct distortions in the media, and give our opinion on issues.