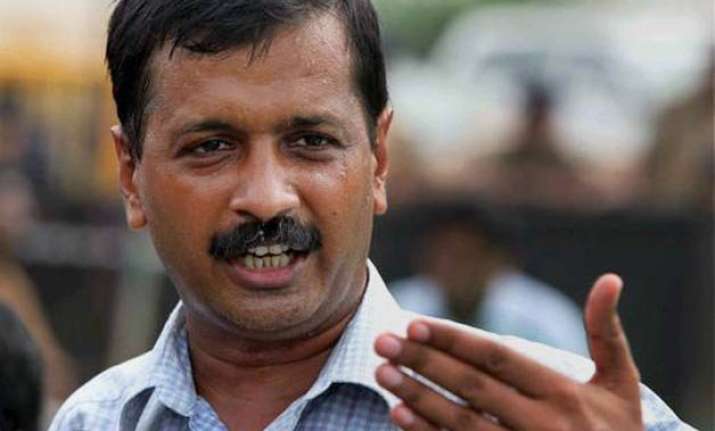 New Delhi:   A Delhi court today fixed October 14 for recording pre-summoning evidence on a criminal complaint seeking action against Chief Minister Arvind Kejriwal for allegedly exhorting voters to take bribe from Congress and BJP and vote for AAP in the last assembly polls.
Metropolitan Magistrate Babru Bhan fixed the case for the next date on account of the indefinite strike by lawyers.
During the pre-summoning evidence, the complainant is required to bring material on record in support of his allegations.
Based on this, the court then decides whether prima facie offence is made out against the accused for summoning him.
Advocate Arun Kumar, who is also the complainant in the matter, has alleged in his plea that Kejriwal had instigated the public to take bribe from political parties like Congress and BJP but vote for his party in the February Assembly polls.
He has also said the Election Commission had issued notice to the AAP Convenor and later directed him not to make such remarks, warning him of strict action in the event of any violation.
In his complaint, Kumar has alleged that Kejriwal, despite himself being a former Delhi chief minister and knowing that acceptance of bribe is a punishable offence,
instigated the voters to do such a thing.
The complainant sought Kejriwal's prosecution for alleged offences of abetment, offering or accepting bribe and punishment for bribery under the Indian Penal Code.
A similar complaint was also pending in the court seeking lodging of FIR against Kejriwal in which it had earlier sought a status report from the police.