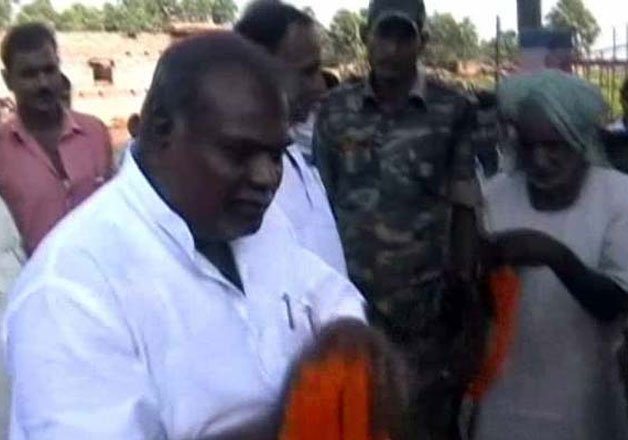 Biharsharif: A local court in Biharsharif today rejected the anticipatory bail petition of suspended RJD legislator Raj Ballabh Yadav in connection with a rape case.
Additional District and Sessions Judge (I) Rashmi Shikha rejected the bail plea after hearing both sides for over an hour.
During the hearing, the minor victim's lawyer opposed the bail plea of the legislator citing the Supreme Court judgments and also contended that the accused cannot be granted bail under POCSO Act.
Protection of Children from Sexual Offences Act (POCSO) 2012 was formulated to effectively address sexual abuse and sexual exploitation of children, the counsel said.
The lawyer also submitted that the victim has made a statement charging the fugitive legislator with raping her at the latter's residence in Nawada.
His lawyer contended that the legislator should be given bail claiming the family members of the victim have been giving contradictory statements.
On February 15, the ADJ court had issued arrest warrant against the legislator and three others in connection with the rape case.
It had also issued another warrant to carry out searches at the legislator's residence at Pathra village under Mufassil police station of Nawada district where he had allegedly raped the minor girl on February 6.
Raj Ballabh Yadav, who had served as minister in Rabri Devi government in the past, remained untraced after his arrest order was issued by Deputy Inspector General of Police Shalin today last after finding the complaint of the minor victim girl's family true.
Nalanda police yesterday took the absconding legislator's son Akhilesh into custody from Anisabad in Patna on the charge of destroying evidence in the case.
A fellow RJD legislator Prakash Bir had on February 16 said that Raj Ballabh Yadav would surrender before the court on February 18.
RJD suspended Raj Ballabh Yadav from the party on Sunday last. The party also served a show-cause notice to the legislator.
He won from Nawada seat in the recent Assembly election.