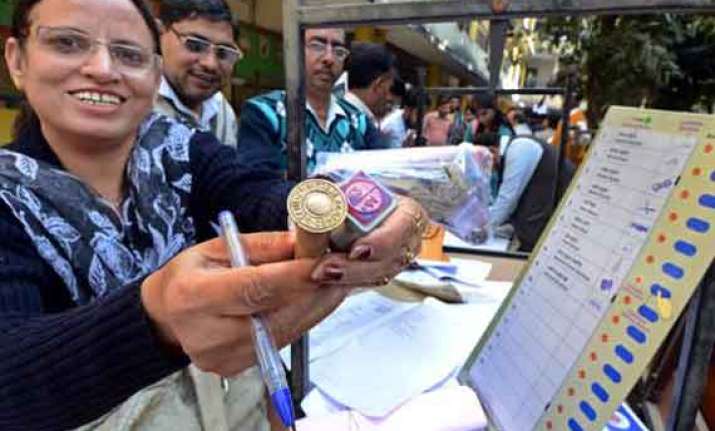 New Delhi: Counting of 8.2 million votes in Delhi will be done at seven counting centres where more than 7,000 security personnel drawn from Delhi Police and seven companies of a paramilitary force will be on duty, said a Delhi Election Commission official.
A total of 2,000 electronic voting machines (EVM) have been under guard since balloting took place April 10. A total of 150 candidates, including 57 independents, contested the seven Lok Sabha seats in Delhi. An estimated 10,000 officials will be involved in the counting process.
Of the 12.7 million electorate, 8.2 million voted in Delhi.
According to official sources, the paramilitary staff will be deployed inside the counting centres while Delhi Police will keep a watch outside. The counting of votes will begin at 8 a.m.