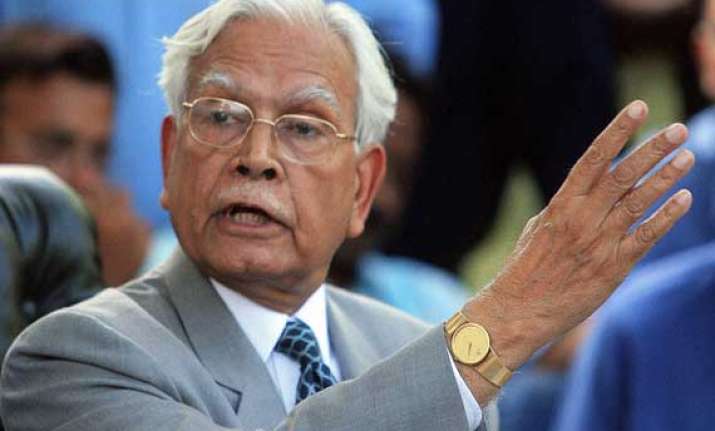 Bharatpur: Former External Affairs Minister Natwar Singh today exuded confidence of NDA getting over 275 seats and claimed that Congress would face a hard time in getting even 100 seats in the Lok Sabha elections.  He claimed that this was the worst election in the history of Congress and it will be facing difficulty in touching the figure of 100 seats.
A former Congressman, Singh said that NDA was likely to get 275-280 seats in the elections and Narendra Modi will become the next Prime Minister.
He also asserted that any change in foreign policy and Article 370 would not be practical.
Singh, while speaking to the media at his residence here, also targeted Prime Minister Manmohan Singh saying his loyalty to Sonia Gandhi has damaged the status of prime ministerial position, which he said, has been described in detail by the PM's former aide in his recently published book.  He said that Narendra Modi was trying to change himself in the right direction and would prove to be a better prime minister.