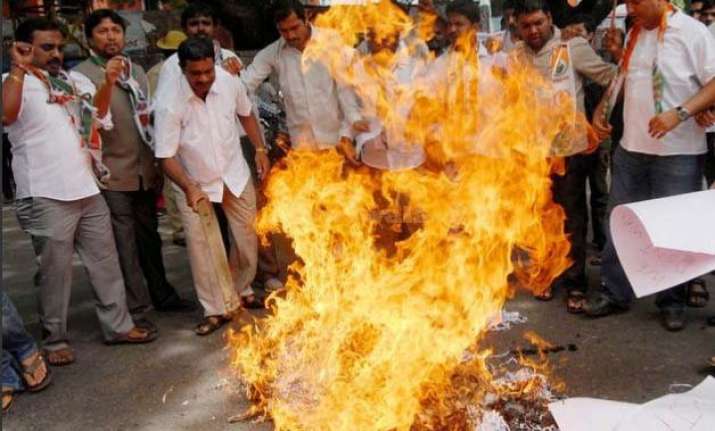 Greater Noida: The row sparked by a visit by Delhi Police officials to the residence of Congress Vice President Rahul Gandhi Sunday saw members of the party burning an effigy of Prime Minister Narendra Modi in an act of protest.
On the third day of a march which Congress has organised against the NDA government's Land Bill, the issue involving Gandhi was taken up by the party leaders as they targeted the BJP. The effigy of Modi was burnt at Parichowk with former Union minister Jairam Ramesh and other Congress leaders, including Dhirendra Singh, taking part in the protest.
The march against the Land Bill, which started three days back, culminated at Kasna village after starting today from Dhadha village. Congress leader Virendra Dhada, too, was present for the march.
Ramesh said Congress will continue fighting for the farmers' cause and keep up its opposition until the anti-farmer Bill was withdrawn.
He appealed to the farmers to take the protest to Delhi and show the Modi government that they were united and would not allow any dilution of the Land Act passed by the previous UPA government.