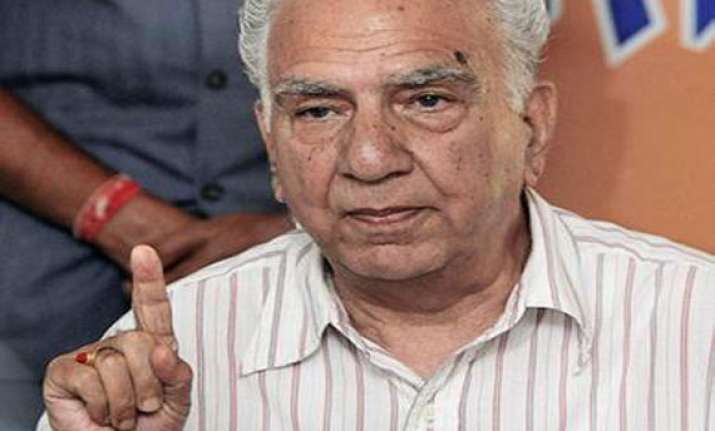 Mandi (HP): Veteran BJP leader Shanta Kumar today claimed that his party will see a victory against the UPA like the one in 1977 era which saw formation of the first non-Congress government.
"The first non-Congress government was formed under the leadership of Jaiprakash Narayan in 1977. People then voted against emergency, forced by former Prime Minister Indira Gandhi, and Congress' repressive measures," Kumar said.
The country is facing a similar situation and people will now vote against corrupt practices of the Congress rule, he said, adding, that Congress will this time get the least number of votes in its history.
"BJP will get absolute majority and there will be no need for a dialogue with regional parties to get their support to form government," he said.