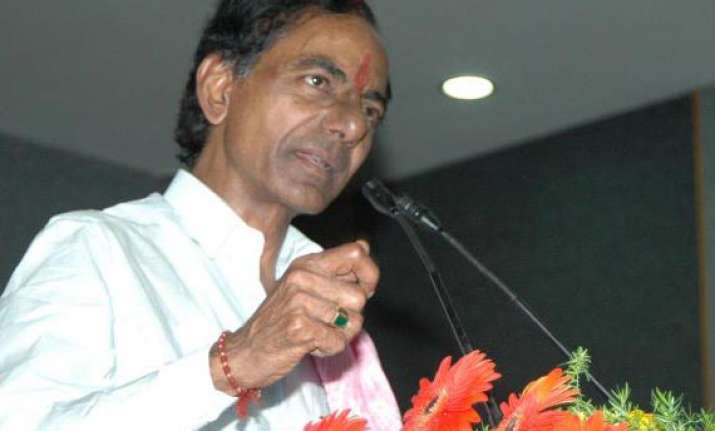 Hyderabad: TRS hit out at Congress for "poaching" its leaders and accused the national party of not showing respect towards it, even as the regional party's chief K Chandrasekhar Rao trained his guns on Union minister Jairam Ramesh terming his reported comments an "insult to Telangana".
Addressing a party meeting here last evening, Rao asked TRS activists whether they favoured merger with Congress or not, to which he got a reply in the negative as the suspense over whether his party would go in for a merger or alliance mounted.
"We also felt that we should work together (with Congress) if there is respect and be good. The issue will be settled in a few days. We have a party meeting on March 3. All important leaders would be there. I cannot individually decide. Let's take a decision in the state party meeting. Whatever is good for Telangana, we will take that route," he said.
"A minister by name Jairam Ramesh came (to Hyderabad) yesterday. He said I am personally against the formation of Telangana. How can he insult Telangana sitting in Hyderabad, our land. How painful we feel, if a Central minister speaks like this," Rao said referring to reports in a section of the press which quoted him (Ramesh) as having told a group of Telangana leaders who met him.
"He (Ramesh) never fought any direct election. He never won even as a sarpanch. He does not know the people's emotions. He says we have given you Hyderabad, what else you need.
"We hear that an ordinance would come tomorrow to give seven mandals of Bhadrachalam to Andhra. Tribals are agitated. They want Polavaram (irrigation project) design to be changed. We are hearing that an ordinance to give those mandals to Andhra is getting ready in Delhi. It is unfortunate," Rao said.