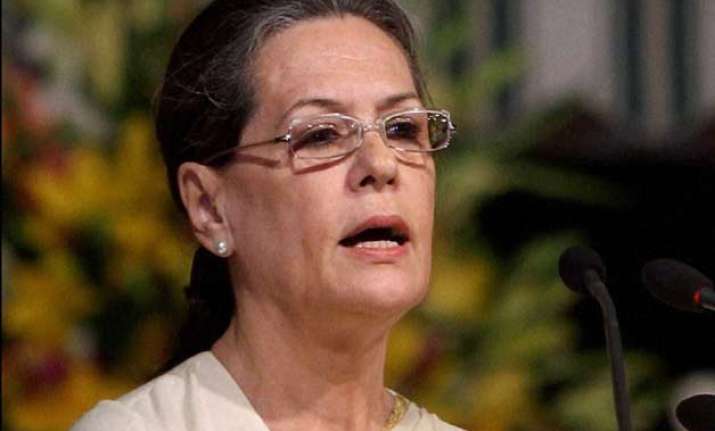 New Delhi: Toughening its stand, Congress today decided to vote against against controversial Land Bill in Lok Sabha tomorrow if Government does not withdraw changes or refuses to send it to the Standing Committee.
Party President Sonia Gandhi chaired two meetings of the Parliamentary Affairs Committee of the party and all its 44 Lok Sabha MPs to discuss the strategy over the bill, whose 2013 version was the brainchild of party Vice President Rahul Gandhi.
The party is issuing a three-line whip to its members in the Lower House asking them to be present and vote against the measure.
"We will vote against the bill in the Lok Sabha if Government fails to revert to the orginal bill of 2013 or sends the new bill to the Standing Committee for consideration," party whip in Lok Sabha K C Venugopal said after the meeting.
Congress MP Adhir Ranjan Chowdhury said, "We will oppose the bill tooth and nail."
Indications of escalating confrontation between the government and the Congress over the measure were visible earlier in the day, when the main Opposition party accused Modi's "personal adamance" for the showdown.
AICC Communication department in charge Randip Surjewala said that BJP leaders having reservations over the measure have become "mute spectator" due to "personal adamancies" of Modi to push the bill in its present form.  He also alleged that the measure was "draconian, anti-poor and pro-industrialists".
His remarks came on a day when Rural Development Minister Birender Singh moved the Right to Fair Compensation and Transparency in Land Acquisition, Rehabilitation and Resettlement (Amendment) Bill 2015, for consideration and passage in the Lok Sabha.