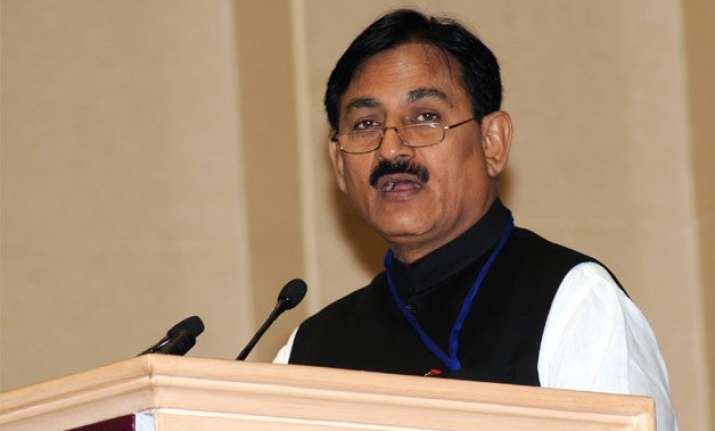 Rajkot: The "failure" of Gujarat and Central government in "reducing corruption" will be the main plank on which the opposition Congress will contest the forthcoming local bodies elections in the state, a senior party leader said here today.
"We are going to highlight the state and Central governments' failure in reducing corruption in the local bodies elections scheduled to be held in next two months. This will be the prime issue to be raised by Congress," the party unit president Bharatsinh Solanki said here.  
Without taking the name of Chief Minister Anandiben Patel, Solanki alleged that the state government was following the "legacy" of former Chief Minister Narendra Modi "who had donated huge (tracts of) land to industrialists."
"BJP government at Centre had made several promises, but failed to fulfill them. Congress workers will submit a memorandum to district collector and ask BJP MPs to prepare a report card of (their performance) in last one year," he said.  
Solanki and the party leaders were in the city to attend a state-level event organised to pay tribute to former PM Rajiv Gandhi on his 24th death anniversary.  "Congress has decided to organise state-level functions in various districts and today's programme was part of this policy," the Congress leader said.
In his address at a gathering, former Union minister and the Leader of Opposition in Legislative Assembly, Shankarsinh Vaghela criticised the Narendra Modi government, saying, "the leaders of the ruling party at Centre only know how to talk big but lack knowledge of history."
He said none of the family members of contemporary leaders of the BJP has sacrificed their lives for the country "whereas in Congress Indiraji and Rajivji (former prime ministers) have sacrificed their lives for country."
He also criticised Prime Minister Narendra Modi for "discussing internal fights on the foreign soil." "If there are any problems with opposition they (the problems) should be talked about in India. The PM's first priority is to respect country and its people," Vaghela said referring to Modi's remark in China.
Modi had talked about how people earlier used to think what sin they committed to have been born in India and how this has now changed.
Vaghela said today's leaders have no idea what to speak in foreign countries.
The elections for six municipal corporations along with Zilla Parishads are likely to be held in September-October though formal schedule is not yet out.