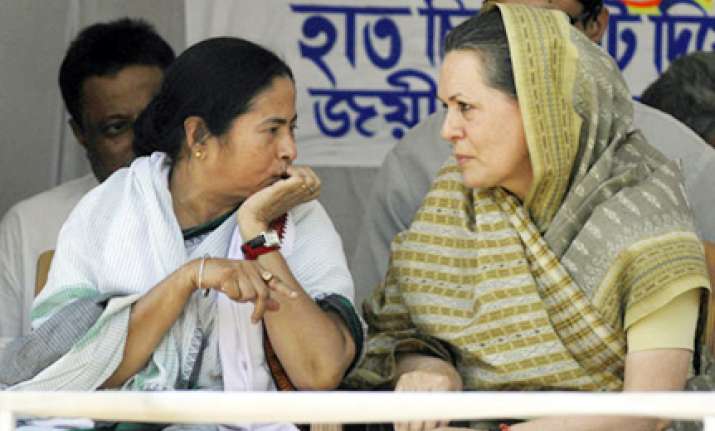 Trouble deepened for the ruling Left Front in West Bengal as it lost the Siliguri municipality to the Trinamool Congress-Congress combine after 27 years. The Opposition alliance bagged 29 seats of the 47-member board, while one seat went to an independent candidate. The Left Front won 17 seats.
Soon after the results were declared, Left leaders went into a huddle, with Front Chairman Biman Bose saying "this was unexpected and we will have to review the situation before we can identify the causes for the defeat".
The reactions of the Left leaders were an indication that they are clueless to the changing political reality of the state.
For the CPIM, the major partner in the Left Front, the crisis is two-fold — both external and internal. Externally, there seems to be no respite from the steady erosion in its vote bank, as the Opposition has been winning various forms of elections as a build-up to the Assembly elections in 2011.
While the CPIM leaders are more or less reconciled to the reality that in 2011 the state will witness a change in the state's political scenario, some of the leaders are aggrieved because the party is not taking any corrective measures to check the rot. 
Despite the revelations that some of the party leaders have become arrogant, fallen to the trappings of "neo-liberal culture", the party has failed to discipline them. Chief Minister Buddhadeb Bhattacharjee is the most prominent among that unhappy lot.
It seems true that after the debacle in the 2009 Lok Sabha elections, the chief minister became a reluctant leader as he failed to carry his party with him to introduce some corrective measures.
Rabin Deb, a member of the CPIM's state committee, said the chief minister was unhappy because he was unable to run the administration in the manner he would like to do.
Rezzak Molla, a CPIM leader and the state land and land reforms minister, concurs: "Buddhadeb is basically guided by his emotions."
The chief minister's recent illness and absence from successive politburo meetings gave rise to speculation that he had wanted to be relieved of his governmental responsibility. The state CPIM leaders, even those are not happy with his role, admit that the CM is unhappy about the way things are evolving.The CPIM state committee will meet on September 17 to discuss the present political situation. 
The recent controversy over the Vedic Village land scam has only weakened the party, though investigations have revealed involvement of some local Trinamool Congress leaders.
Molla, whose name figured prominently in the scam, has already threatened to reveal more about it, stressing that the acquisition of poor farmers' land at gun point started much before he became the land and land reforms minister.